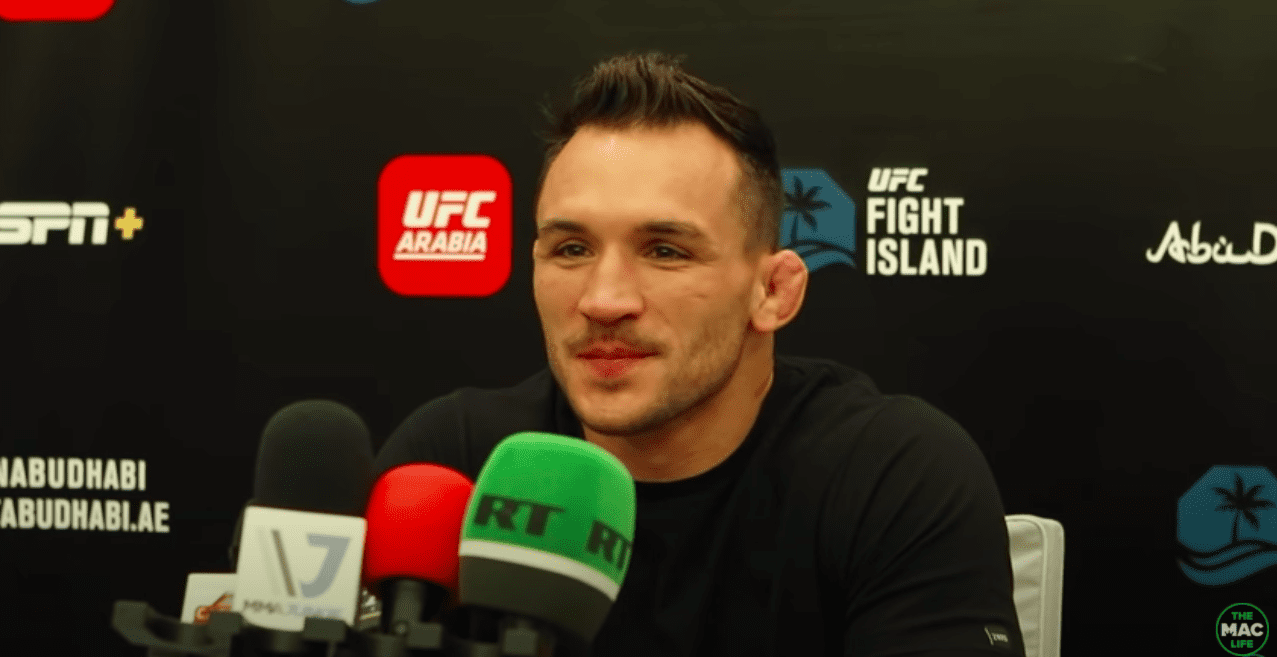 Michael Chandler is in an unusual situation this week. 
The former Bellator champion, tasked as the backup should anything happen to either of the two UFC 254 main event fighters, has undergone a fight camp and will make weight on Friday with the rest of the card — but, all going well, his services won't be required.
For high-level athletes (and particularly fighters), undergoing preparation without getting to put it into use is a frustration. That's why, Chandler says, he has begun identifying who he wants to take on in his maiden UFC bout if it doesn't come this weekend — and Tony Ferguson is top of the queue.
"He and I have had some back and forth," Chandler said of Ferguson to the media in Abu Dhabi, including The Mac Life. "We've spoken over social media, callouts here and there. I think he's down to fight. I think I'm down to fight. I think that's perfect fight to introduce me to the UFC fans and who I am.
"I think Tony Ferguson's the scariest guy in the division. He's got a screw loose, and he fights like it, and it's admirable."
But as for when that might happen, Chandler is unsure. If he doesn't fight this weekend, he says that he wants to give his body a rest after a punishing 2020.
"My body's been going since March," he said. "When the pandemic hit, I was training for that last fight on my last contract [with Bellator] to get into free agency, and I felt it this camp. I'm a fighter and I want to strike while the iron is hot. But I want a little time off, so we'll see."
Comments
comments