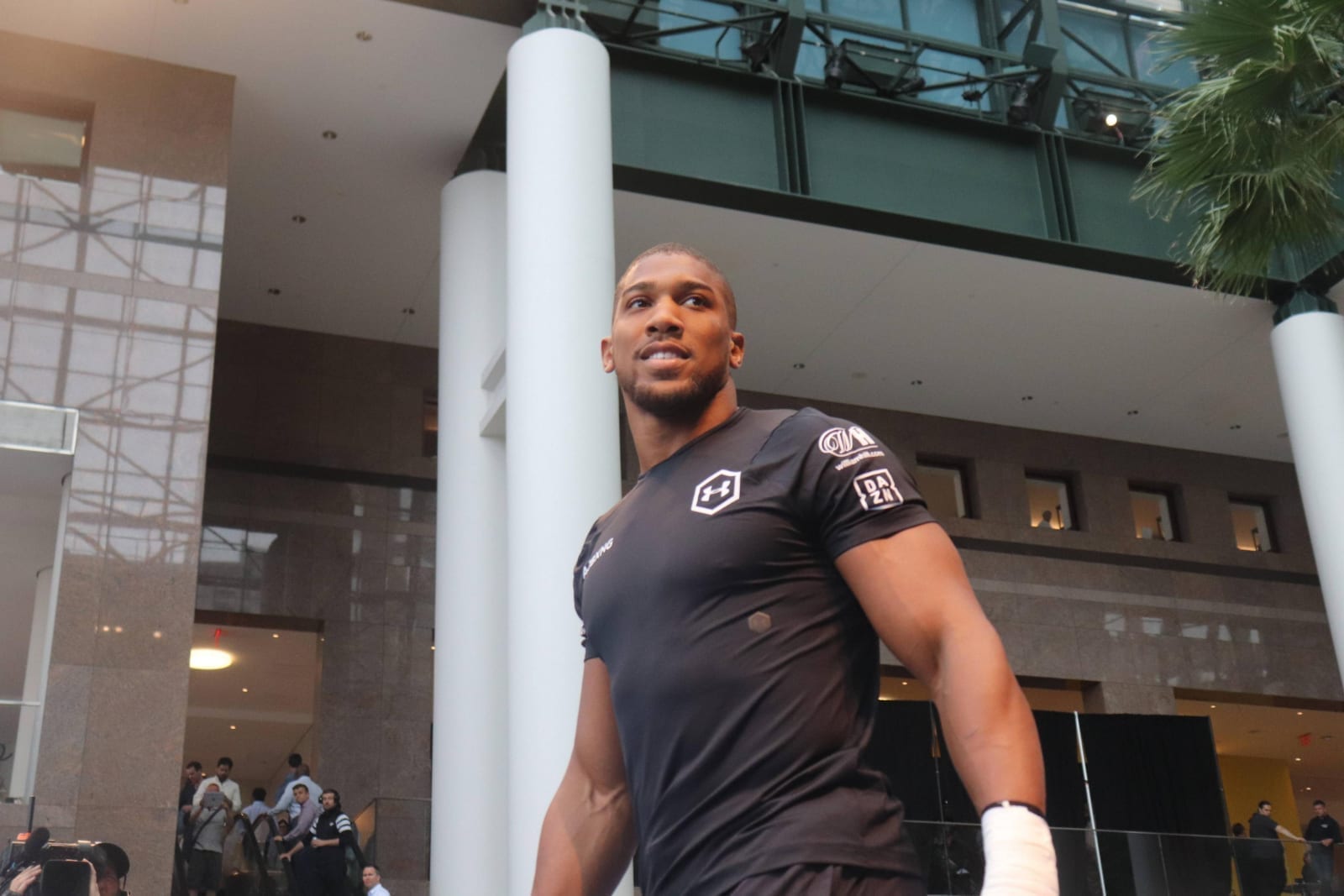 Anthony Joshua hopes Deontay Wilder returns to action from his apparent hiatus.
Wilder was supposed to rematch Tyson Fury at some point this year, but due to the coronavirus and a deadline passing, it appears we won't see the hard-hitting heavyweight fight again in 2020. While fans might be able to understand that, the one consistent question revolves around Wilder's silence, as the former champion has basically been unheard from since his lost to Fury in February.
For Joshua, who's no stranger to a stunning and embarrassing defeat, the quiet could mean a number of things — some positive, some not.
"I don't know, so I can't speak on everyone's situation, but just from my humble opinion, after a loss, things change," Joshua said, speaking to Sky Sports. "You distance yourself. The world is cruel. You've got to have a thick skin. Either he's putting together a master plan – he's in the lab right now, with his science glasses on, studying Fury's every move. Or he's sitting at that lake, with his head in his hands and thinking, 'What's going on?' One minute you're on top of the world, and the next minute you're not. That's the name of the game we're in."
For a long time, a meeting between Joshua and Wilder was one of the most sought after clashes in boxing. And despite defeats, it would seem Joshua is still interested, as he seems keen for Wilder to get back on the horse and compete soon.
"It's interesting as to say, 'Why he hasn't spoken?' But when he does speak, we'll soon find out. For me to make speculation as to why he hasn't spoken, I can't because only he knows," Joshua said. "But I can't wait for him to address the reason why the fight isn't going to happen at the end of the year. What happened in the first fight? Why he lost.
"Was it the costume, was it the glove situation? It would be really good to hear the reasons as to why and even better, I hope he does come back, because he's a great asset to the heavyweight division, and like the Dillian situation, I would like to understand how he found the strength to pull himself up."
Comments
comments