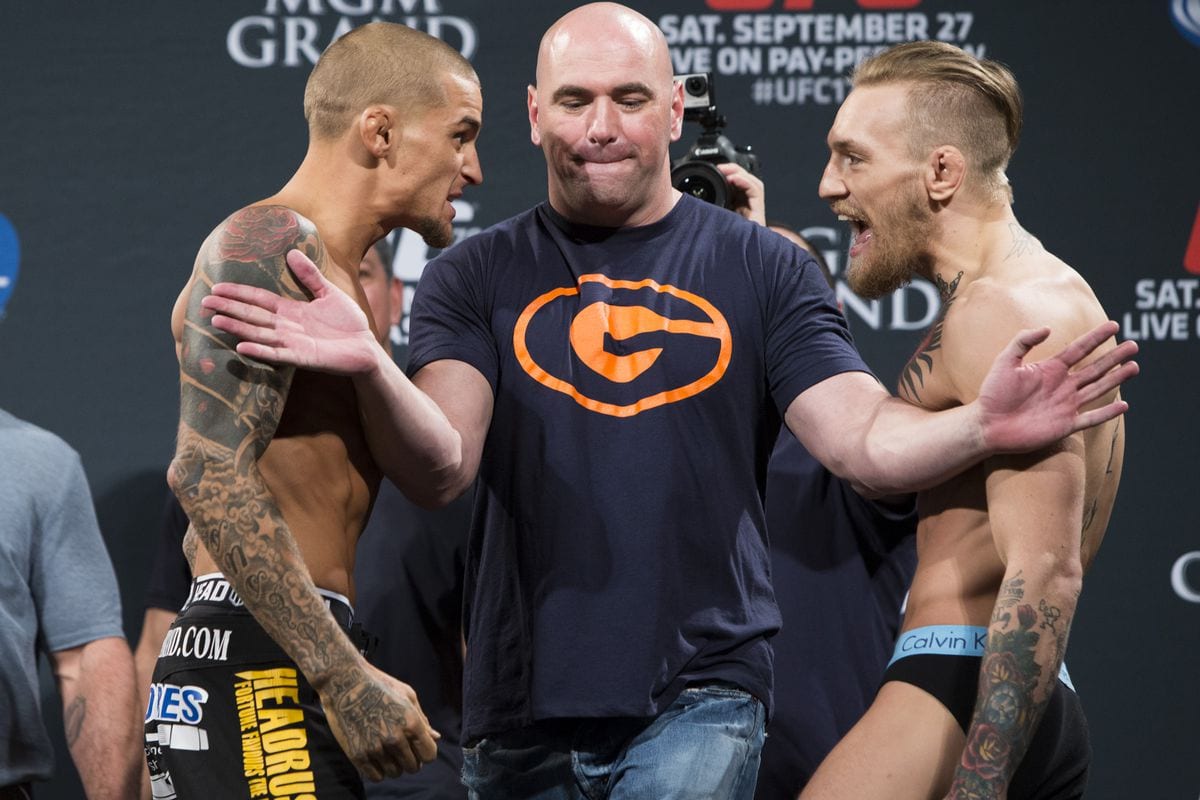 UFC president Dana White believes Conor McGregor vs. Dustin Poirier is nearly a done deal.
As of now, both McGregor and Poirier have publicly accepted the bout, but contracts and bout agreements are yet to be signed and made official for the targeted January 23 date. In White's mind, that's just something of a formality at this point.
"No, the deals not signed yet but in the history of dealing with Conor McGregor, Conor McGregor has never come out publicly and said 'I accept this fight' and then not fought and turned down a fight," White said, speaking to TMZ. "I expect the fight to go on."
Another current factor to the fight is location.
When he accepted the bout, McGregor said he would like to compete in the giant Cowboys Stadium — a venue he's long expressed an interest in fighting in. While White seems non-committal on the subject, describing a showing there as unlikely, he did admit that the situation depends on the coronavirus pandemic and its status as we move into the new year.
I accept, Jan 23rd is on!
My goal is to see this fight take place in Cowboy stadium. Proper Style! Jerry Jones is a friend and the stadium can hold our crowd. I will be ready for Texas and Texas will be ready for my fans!
Then Manny. #McGregorSportsandEntertainment

— Conor McGregor (@TheNotoriousMMA) October 14, 2020
"We have been working on doing a fight there for a very long time. We've talked about it," White said. "You have to have the right fight in the right place at the right time. It's going to depend on where everything is. I'm not going into a stadium and doing half an event or anything like that, so if Texas is allowing full events full of fans again, sure we'll do it."
Comments
comments