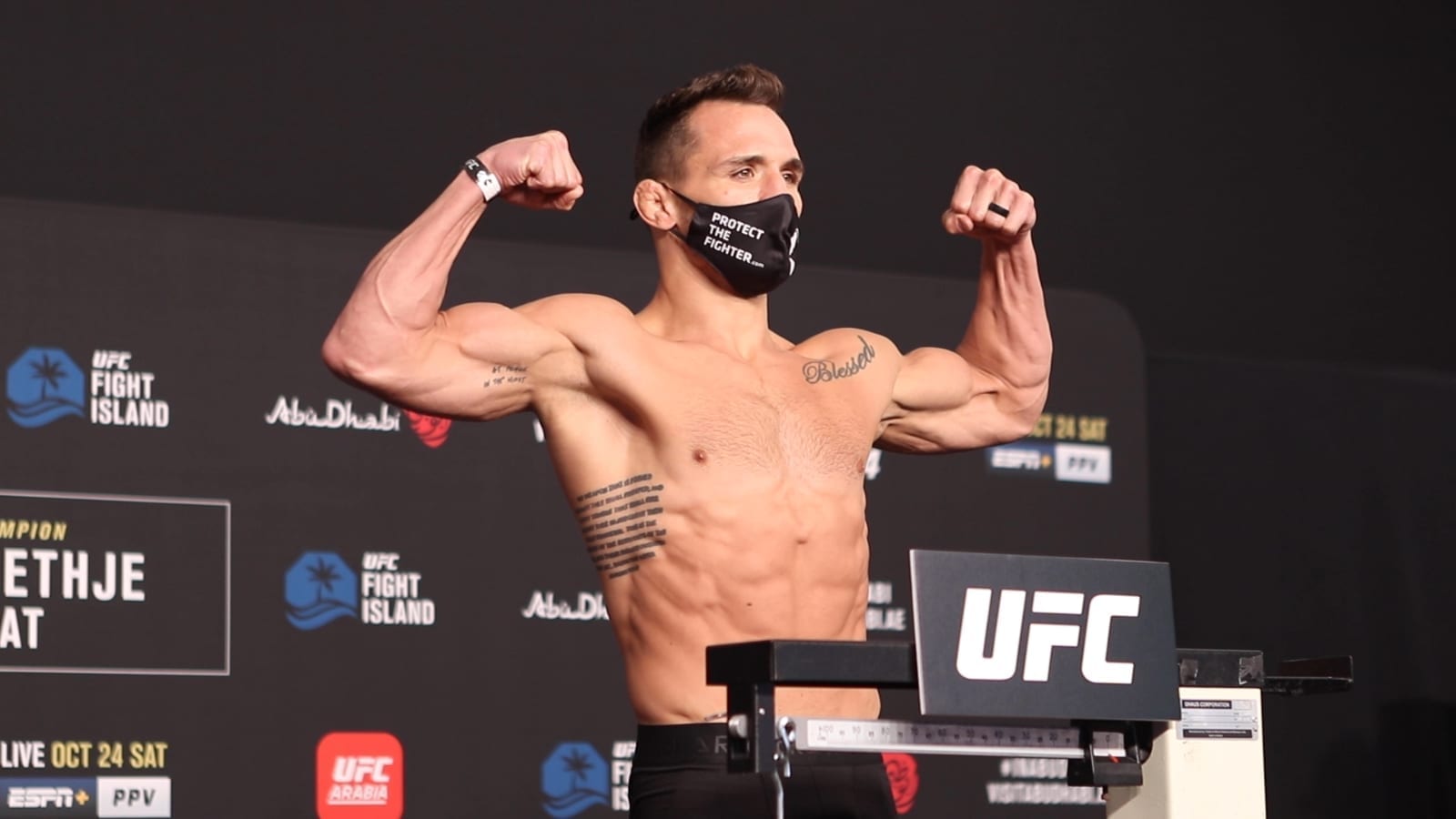 Michael Chandler sees the UFC lightweight division as being in a state of flux at the moment, and he is keen to nail down his position towards the summit of the rankings when he takes on perennial contender Tony Ferguson.
Chandler is set to meet Ferguson in the cage in just over a week's time at UFC 274 and on the very same card on which Charles Oliveira defends his 155-pound title against Justin Gaethje — and once the dust settles, Chandler says he intends on keeping his spot near the top of the division.
"I don't [feel like it's a step back]," Chandler said of Ferguson, who comes into the fight on the back of three successive defeats.
"Because we're all governed by time and circumstance. If you look at the division, a lot of guys are tied up. You got Poirier talking about going up to 170 to fight Diaz, Beneil Dariush and Makhachev are scheduled to fight each other, Conor possibly coming back, obviously we got the title fight with Gaethje and Oliveira happening on May 7. So Tony Ferguson has always been a perennial top guy."
While it might be true that Ferguson's losses at the hands of Gaethje, Oliveira and Dariush have hurt his stock a little, Chandler says that he still sees El Cucuy as the man who once boasted one of the longest winning streaks in lightweight history.
"We're only a couple years removed from that illustrious 12-fight win streak that he was on, when he looked unbeatable, possibly could've even beaten Khabib [Nurmagomedov]. There's a lot of who were picking him to beat Khabib. Would that have happened? We don't know because we never saw it but I see Tony Ferguson as a guy who is still extremely dangerous, still always performs well even when he runs into the toughest guys in the division."
And as for Ferguson's losses, Chandler leant on the age old adage of 'if you don't have any losses on your record, you're not fighting the right guys'.
"That's what we're doing," he explained. "And when you're fighting the toughest guys in the division, you're gonna take losses. You could beat anybody on a given night and you can lose to any of these guys on any given night. He's lost a couple but I'm excited to go out there, I don't necessarily think it's a step back but it's a winnable fight that's for darn sure."
Comments
comments