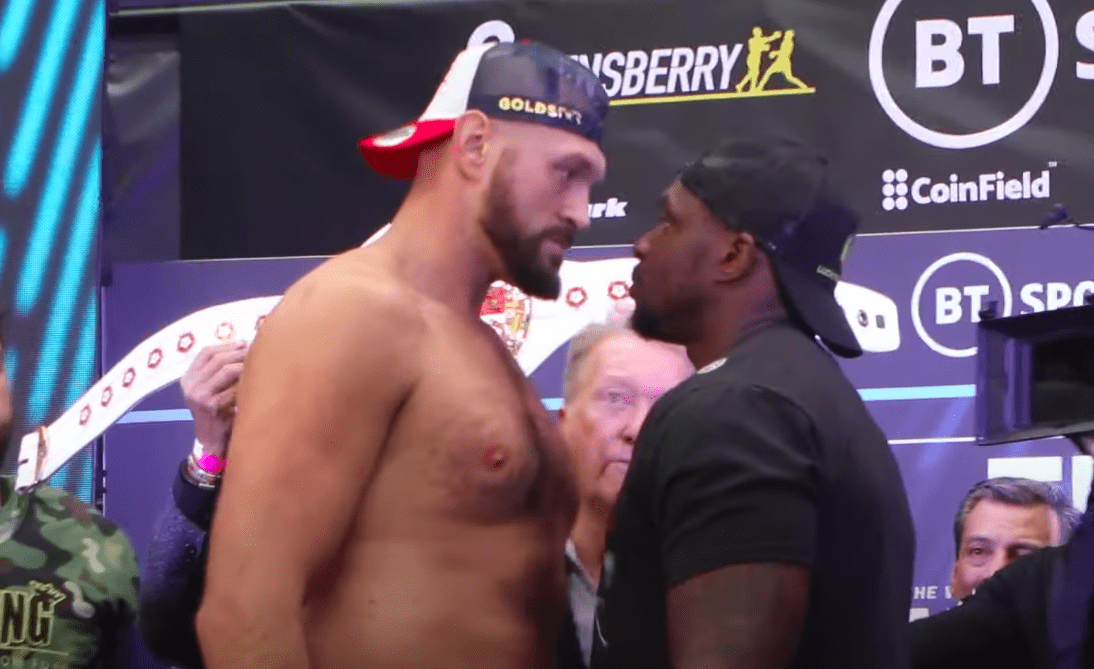 It was Tyson Fury's night inside Wembley Stadium last Saturday but the other man in the ring, Dillian Whyte, isn't happy with how the finish of the fight went down.
Fury triumphed in what was the largest-ever crowd for a boxing match in Europe when he landed a sixth-round uppercut which stunned Whyte, and sent him to the canvas after largely outclassing his fellow Briton for the entire fight.
Whyte, though, wasn't happy with the specifics of the finish of the fight and says that while he was indeed stunned, it was the subsequent push to the canvas which did the damage.
"I was buzzed but obviously I was trying to regather my senses and he proper pushed me and I fell over and hit my head on the canvas which is illegal," said Whyte of the third defeat of his professional career.
"This isn't wrestling, this is boxing. I should have been allowed extra time to recover and then carried on fighting. Terrible job from the referee there, but it is, what it is. I should have had time to recover, time to go back to my corner, but Tyson Fury gets away with a lot of things."
The fight was marked by some hot temperedness, particularly in the fourth round when Whyte received a cut above his brow after what appeared to be an accidental clash of heads — and he has alleged that Fury's tactics throughout the bout were bordering on the illegal.
"The fight spiralled a bit, until he started punching me in the back of the head. I started doing it to him and then his corner started throwing water and stuff like that, which was a bit crazy," Whyte said. "I kept on getting all the blame. He was the one that was holding, he was the one that was headbutting and being dirty in the fight… He said he would retire. I hope he doesn't retire, because I want another go."
Comments
comments