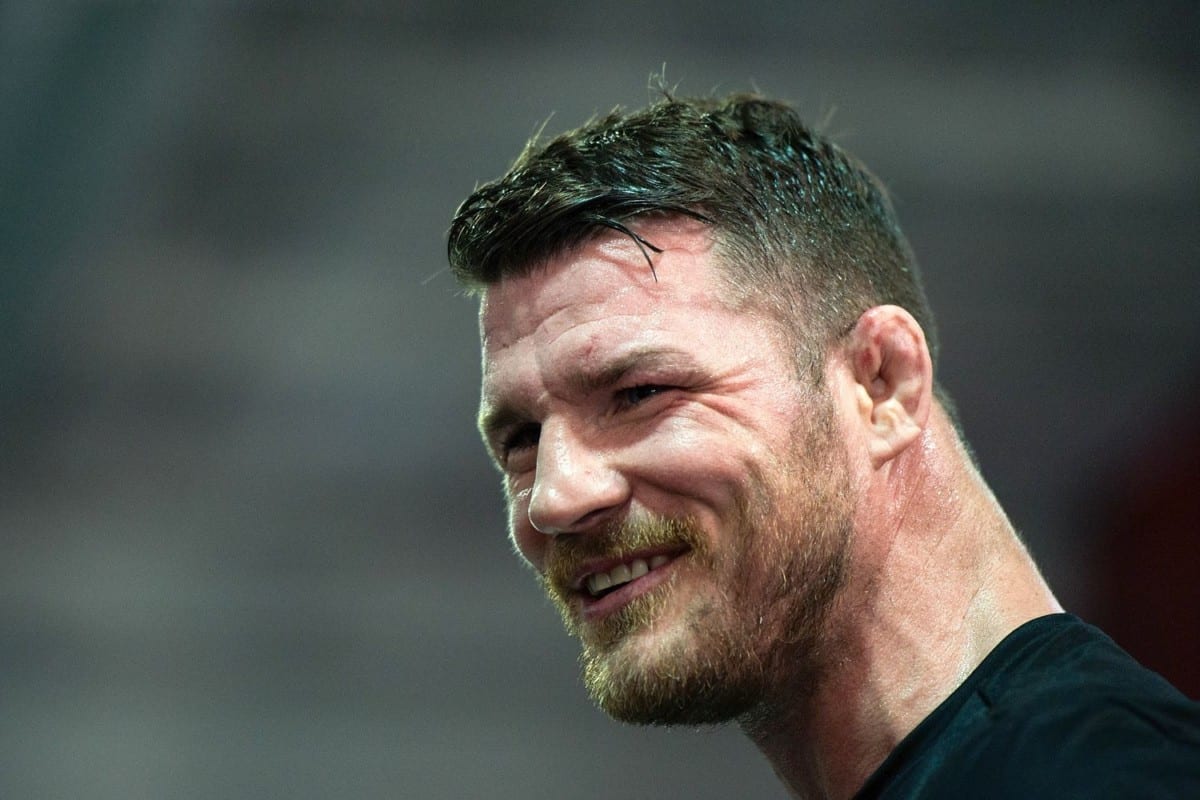 Michael Bisping is absolutely open to the idea of fighting Luke Rockhold again before calling it a day — so long as the deal on the table is right.
It would likely be the Brit's last fight before officially calling an end to his fighting career. It would also be the third and final contest in an increasingly embittered rivalry between himself and Rockhold. The pair have met twice in the cage, with both claiming a victory. But while the records say they're even, it's Bisping's win over Rockhold that holds more gravitas, with him taking Rockhold's championship on that occasion.
Because of that loss, and no doubt in part because of Bisping's trademark trash talk that came before and after the bout, Rockhold has been pining for a third contest since that night in 2016.
"You know that's a fight that, if it's on the table, I'm gonna have to put that at the front of the line before I do anything else," Rockhold said yesterday, speaking on MMAFighting's The MMA Hour. "If he can back up what he just said, I'll be very willing to take that fight any where, any time.
"Why don't we do this thing in style? Let's sign on the bottom line. … I know this is a fight the UFC is pursuing. So, we'll see. We'll see if Bisping can back up his mouth once again."
Well, lucky for Rockhold, Bisping's happy to oblige. Potentially.
"I respect everybody, but he sounds mentally challenged while talking," Bisping said, speaking on his Believe You Me podcast. "He doesn't scare me one little bit. He never has. He didn't the first time, he didn't the second time, and he absolutely wouldn't a third time. So I'm definitely willing to take a fight with Luke Rockhold if the UFC gives me the right deal.
"I feel sorry for him. Listen, I don't dislike Luke Rockhold. I pity the guy. Of course he doesn't want my pity, but when I look at him, when you hear him talk … he has a problem. I don't think I deserve or I want to remove any more of his brain cells. Because he looks good. He's a model for Ralph Lauren, God bless him. But I knocked him out. David Branch nearly knocked him out. Yoel Romero knocked him out. You would think he wouldn't wan to get knocked out again. But I'll tell you this – I will officially say this: If the deal is correct, then yeah, I'll knock him out again."
There is potential for fight number three to have a different edge to it. The duo's first two fights were fought at 185-pounds, but recently Rockhold has announced his intention to move up in weight to avoid an increasingly tough weight cut. With that being the case, the Californian has suggested he and Bisping fight at 205-pounds to avoid unnecessary struggles.
Bisping likes the idea. But he likes the idea of getting on Rockhold's nerves more.
"I might just, for the sake of annoying Luke Rockhold, say, 'Let's do it at 185,'" Bisping said. "I didn't want to diet either. Neither does he. But to annoy him, I might just say, 'Let's do 185.' Because he's a bigger guy than me."
Comments
comments