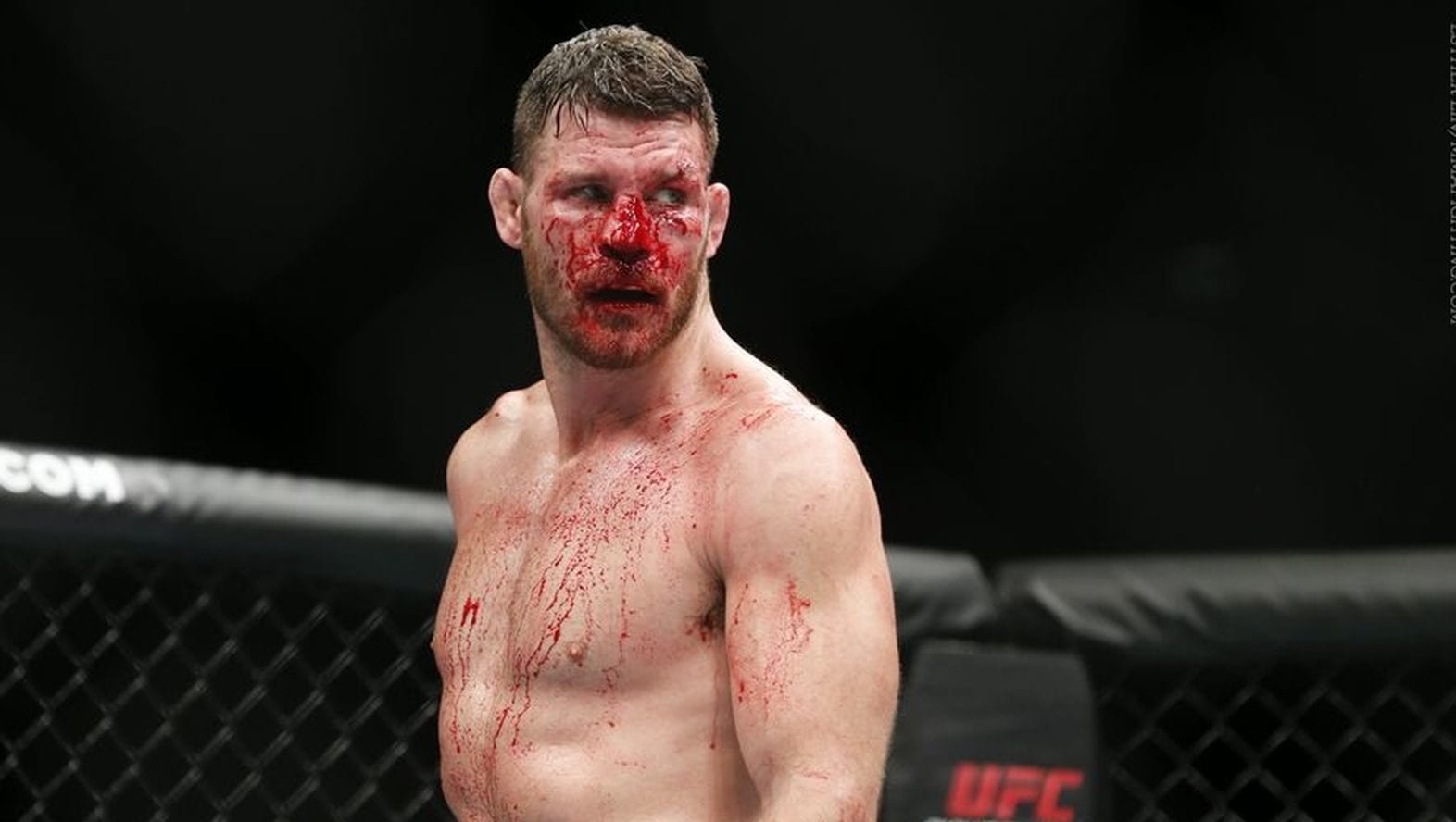 Michael Bisping's post-Octagon career is continuing in earnest with the news that the Englishman is set to take on the lead role in forthcoming boxing biopic 'The Journeyman', per a report by Deadline.  
Bisping, the former UFC middleweight champion, has stayed in the public eye since stepping away from mixed martial arts following a knockout defeat to Kelvin Gastelum in 2017, in a fight which came just four weeks to the day after he lost his UFC championship to Georges St-Pierre inside Madison Square Garden.
The role will see Bisping play Kenny 'The Beast' Breen, a character described as "an alcoholic, drug-abusing, past-his-prime journeyman boxer with a record of 11-85-0 who, after being diagnosed with neurological damage, continues his career on the small-hall circuit at grave risk to himself."
This will be Bisping's latest foray onto the big screen after already commanding roles in feature films 'xXx: Return of Xander Cage' and 'Den of Thieves', as well as TV appearances in 'Warrior,' 'Twin Peaks: The Return,' 'MacGyver,' and 'Magnum P.I.'
The source material for the film comes from a book entitled 'The Journeymen: The Other Side of the Boxing Business', about "modern day fighters who lose for a living" which mentions the career of English fighter Johnny Greaves who retired with a fight record of 4-96 and was often under the implicit instruction that he wasn't booked in his fights to win, but rather to make up and coming fighters look good and amass experience in the ring before taking on tougher tests.
The movie will be filmed in England and directed by American screenwriter Dax Phelan.
Comments
comments