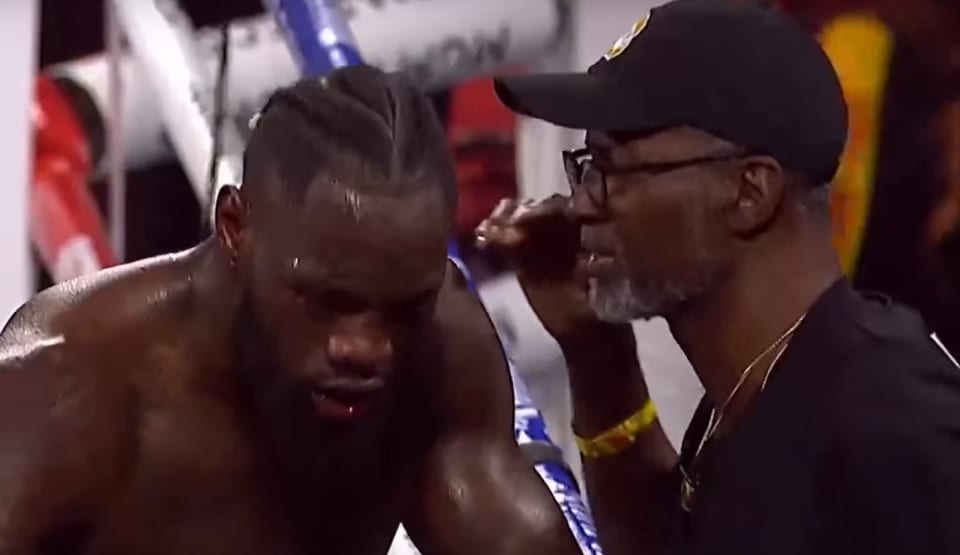 Mark Breland has reacted to his firing from Deontay Wilder's team with good grace.'
The former boxer turned cornerman was fired by Wilder after throwing in the towel during the seventh round of his fight with Tyson Fury earlier this year. Wilder had been dropped numerous time and was taking plenty of punishment before Breland made the call. In reality, he did his fighter a favour, and stopped the former champion taking unnecessary damage.
While Breland could feel hard done by for being scrapped from the team, it seems he's attempting to remain positive, thanking all the fans who've offered him support.
"Anyone who really knows me, knows I wouldn't go back and forth with anybody UNLESS it's in the Ring," Breland wrote on his social media Monday. "I've been boxing since I was eight years old. So, I didn't give a big portion of my life to the sport; I DEDICATED MY ENTIRE LIFE TO THIS SPORT! But I have never seen the things I'm seeing now in ALL of those years!
"I'm only on social media because of my girl. We went somewhere and there was a picture of me and she said, 'This is one of the reasons you need social media in this day and time.'. She said, 'There are people who have deep admiration for you and social media is a way to give them some access to you.' She asks me all the time am I tired of it? Do I want to go back to life without it? I always say no because the amount of support, love and gratitude I get [lets] me know all the hard work I put into my career was worth it!"
"I looked at & read thousands of videos texts & comments & I would put up a thousand of them if I could because so many of them was 100% strong but I can't. But I do have a file for ALL of them that moved me. I THANK ALL OF YOU FOR YOUR WORDS!
–
Comments
comments