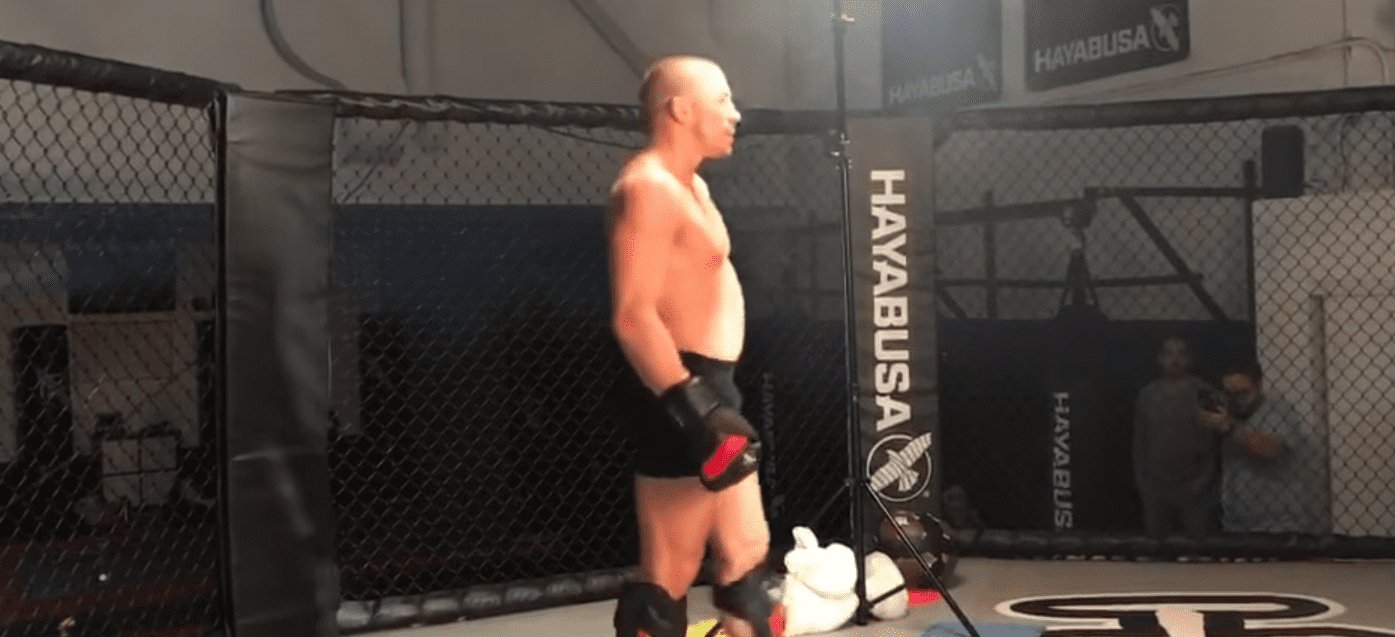 Michael Bisping isn't one for mincing words.
So it's not really surprising that he had something to say about the pictures of George St-Pierre's new middleweight physique.
Earlier this week, St-Pierre was involved in a photoshoot ahead of his return to mixed martial arts, and plenty of fans noted the size of the former welterweight champion, who will be fighting at 185-pounds for the first time of his career. And when they noted his size, they specifically meant his belly.
Which, of course, Bisping had to add to.
"I don't know what's going on, to be quite frank," Bisping said on his podcast Believe You Me. "But he looks like he's been impregnated by a an alien. He's in his typical GSP little spandex tiny shorts, but they're black not white. He's got his shinpads and his MMA gloves on… and a gigantic belly sticking out.
"His bellies sticking out and it looks a little weird, so I think he's trying to have fun or lead me up the garden path. I think he's pushing his belly out."
"I'm the biggest I've ever been right now in my life," St-Pierre said during the shoot. "Bisping will still be bigger than me, but I'm confident that this will help. It's not my natural size, I haven't been this big in my life. But as a man, I'm going to be honest, we want to have bigger muscles and want to be big, so I'm happy to be a little bit bigger."
Comments
comments