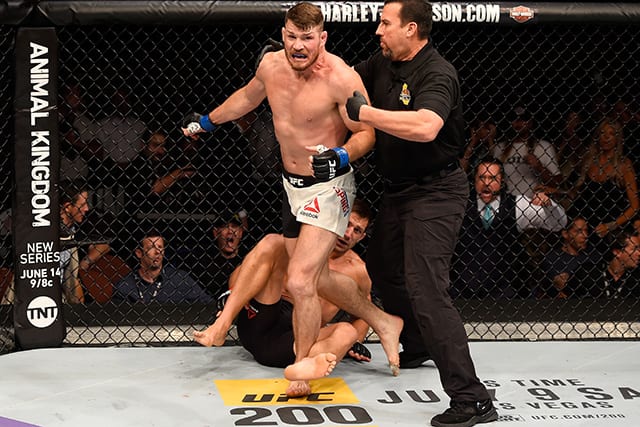 Michael Bisping doesn't quite foster grudges in retirement like he did when he was an active competitor. 
The former UFC middleweight champion joined the 185-pound title lineage when he earned a first-round TKO win against rival Luke Rockhold in the summer of 2016, winning the gold belt and gaining revenge on a submission defeat to the American some years prior in the process.
Their second fight, in which Bisping was introduced as a late replacement for Chris Weidman, was marked by a manner of trash-talk between the two fighters in which Rockhold claimed that the Englishman wasn't on his level, in so many words.
Bisping certainly earned the last laugh when it comes to their sporting differences but now a retired fighter and professional analyst, he says that he doesn't have the time nor the inclination to continue stoking this beef into his retirement.
View this post on Instagram
"Me and Luke Rockhold, I mean, listen, the guy's still a bit of a tit, isn't he?" Bisping said to Submission Radio. "Let's be honest. But I will say this, Daniel Cormier, 'DC' is a great guy, I've got a tonne of respect for that man, and he's like best mates with Luke Rockhold.
"So, I guess Luke Rockhold can't be that bad, otherwise DC couldn't be friends with him. So, I think if we met under different circumstances, who knows, we could be going surfing together. Not that I surf, but you know what I'm saying.
"Yeah, I don't give a shit, mate," Bisping continued. "I don't hold grudges against anybody. Well, there's a couple of people back in England that if I get my hands on then I'll wring their necks, but other than that, there's nobody professional. Listen, those days are behind me now. I have no ill will. I wish everybody the best. I don't have any grudges, and yeah, I'd happily share a beer with Rockhold."
Comments
comments