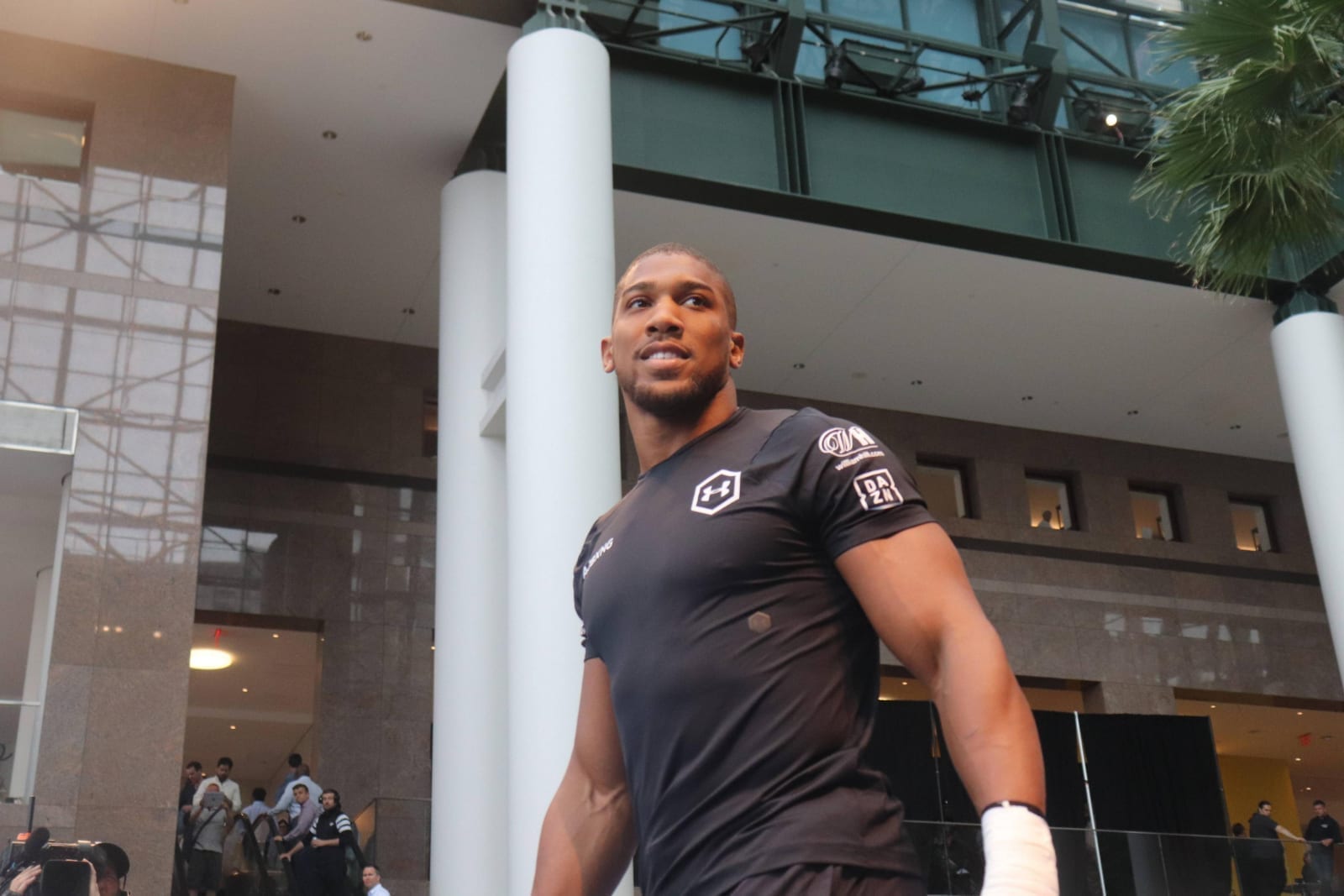 Anthony Joshua and Tyson Fury are the two heavyweight champions in boxing at the moment.
They're both British, they're both fan favourites, and they're both very different characters. They also both have other contests on the schedule that have them not fighting each other next.
Joshua is set to meet Kubrat Pulev next time out, while Fury is on for a third match with rival Deontay Wilder. Prior to the coronavirus pandemic, and the hiatus it put professional sports, the plan was to get those bouts in the Summer with a potential meeting late this year.
Now, with the Covid-19 breakout meaning plans have been changed, Joshua is telling Fury they should try and find a way to make their mega-fight happen sooner, rather than later.
"If you really want to say you're No 1, come fight me. Let's get it on," Joshua said, speaking to Sky Sports. "I've got the rest of the belts so it only makes sense. I'm the unified heavyweight champion of the world, he's the WBC champion. What it will prove, me and him fighting? There will be one dominant figure in the heavyweight division that will have all of the belts and become undisputed.
"Logically to prove yourself as No 1, I have to fight Tyson Fury. He has to fight Anthony Joshua. It would be amazing to tell Pulev 'I think it's best if you step aside for now' and to tell Wilder 'we have bigger fish to fry. Enjoy your Alabama chicken while we get cracking in the UK!
"That fight needs to happen because there will never be another time like this again."
It's unlikely, however, that Wilder would agree to step aside. The American recently stated he was 'not himself' in the second fight with Fury that saw him finished in the seventh round.
Comments
comments