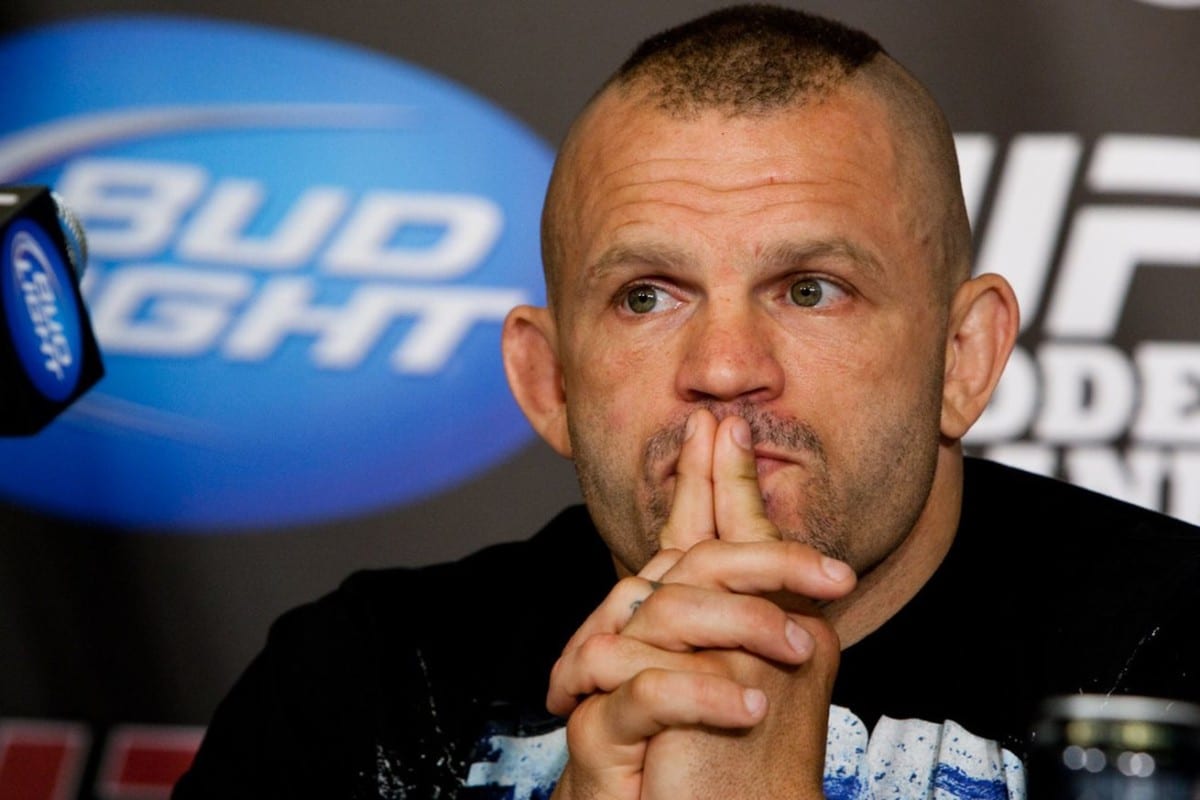 It's fairly common knowledge that UFC hall of famer Chuck Liddell is, at the very least, flirting with the idea of making a comeback to the cage.
The 47-year-old Liddell hasn't competed in the cage since being knocked out by Rich Franklin exactly seven years ago today but the idea of stepping into the cage one more time appears more likely now than it has been at any other stage of The Iceman's retirement. Liddell, along with fellow Hall of Famer Matt Hughes, was laid off from his lucrative job with the UFC last December and with his schedule considerably freed up as a result, it seems as if the possibility of a comeback is something that Liddell is giving serious thought to.
Images on his official Instagram page show the former champion apparently in fantastic condition and recently Liddell's longtime trainer John Hackleman commented on the Anik & Florian podcast that any comeback would "depend on the right opponent".
"It would all depend upon – this sounds so bad. Seriously, the people who know me know what a terrible mother hen I am when it comes to matching my fighters, but it would depend on the match", Hackleman said. "It would all depend on the match. I'm not gonna name who I would let him fight – well, it's not up to me to let him fight or not – but who I would okay and who I wouldn't."
Liddell has suggested that he would still have a "puncher's chance" against anybody out there, while Scott Coker has said he would be happy to sit down with Liddell to see if a deal could be ironed out — and Michael Bisping says that there is a chance that The Iceman could end up on the Bellator roster.
Speaking on his Believe You Me podcast (reported by Bloody Elbow), Bisping says that the loss of revenue from his UFC contract termination could be enough to make up his mind to compete at least one more time.
"I'm in the circle, where people tell me things," Bisping said. "This is me putting out a disclaimer, if they hear me saying this, I can say 'I said it was third hand information', when really it might not be third hand information.
"Somebody at the weekend told me that Chuck Liddell is really pissed off, because he had a pretty sweet deal with the UFC when he left this job. He was an ambassador for the UFC. I believe he was on $1 million a year, that's the number I heard.
"It was great that the UFC was doing that, but now of course, new UFC owners came in," Bisping said. "I heard that Chuck was really pissed off, so that's why he's possibly going over to Bellator."
Those of you with sharp memories will recall that towards the end of Liddell's UFC run, he wasn't exactly looking like the same fighter who dominated the 205-pound division as he had in his prime. How would he look now then, seven years past then?
"Can he compete? Should he comeback? The answer is no. Can he compete, and should he fight against Tito Ortiz? The answer is probably yes."
Comments
comments