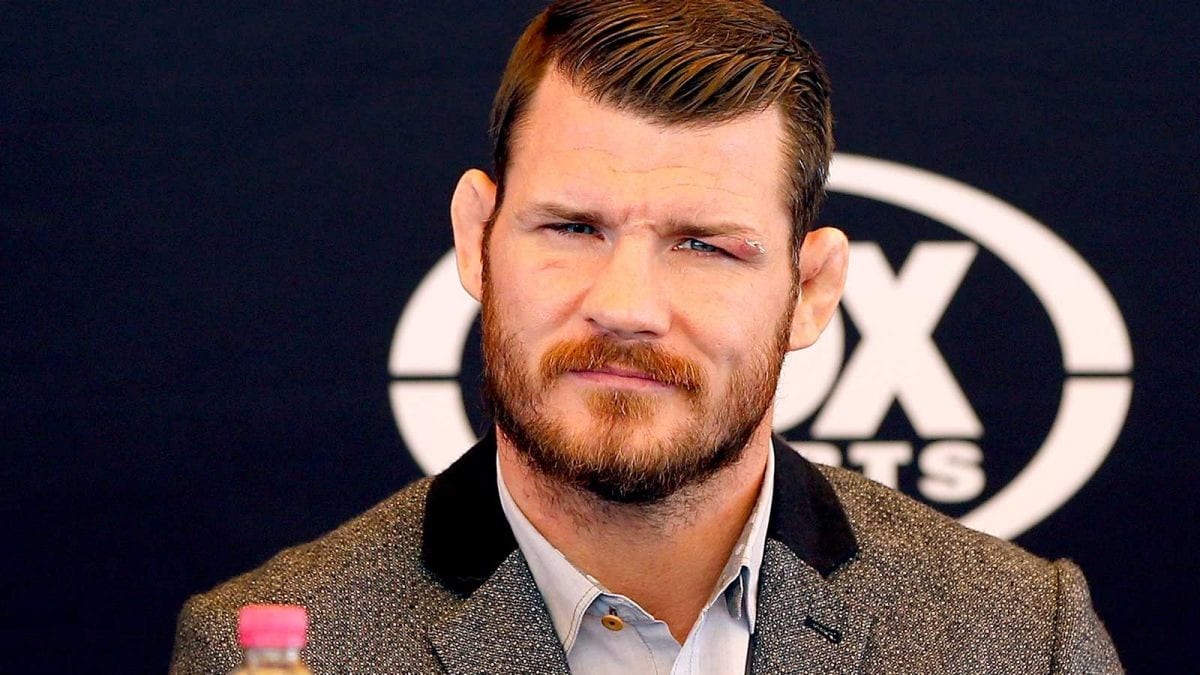 Michael Bisping is in an odd spot.
For a while, the former middleweight champion has been considering taking a fight at the upcoming UFC London in March, citing it as a retirement fight in which he'll get to say goodbye to the UK fans. When tickets went on sale this week, Bisping took to his social media (in a now deleted tweet) saying that he would not be on the card, and fans should consider as such when going.
It had been suggested that if Bisping hadn't fought in London, he would call a it a day on what has become an exceptional career. However, if you listen to the Brit himself, he's not ruling out one last go of things in the cage.
"I'm going to have one last fight, maybe," Bisping said, speaking on his podcast 'Believe You Me'. "If some two-bit journalists out there on the internet fucking have picked up some information, that's great. But I'm not going to publicly go out and say things when I can't say them. Because you know what, Luis? I'm a professional.
"… So apparently there is a rumor going around about me and Rashad. I will say this. I will say this… I don't know what to say. (laughs) Let's start with the obvious. Rashad fights at 205. I fight at 185. So that doesn't even make sense.
"I believe he's officially gone back to 205. It's not like I was 15-0 at light heavyweight. I was never 15-0 at light heavyweight, and I'm not fighting Rashad Evans. There you go."
That being said, Bisping didn't miss an opportunity to stir the pot somewhat and raise some questions.
"You're saying that I used to fight at light heavyweight and I could return back there," Bisping said, speaking to his co-host. "You're saying that he was the first guy to hand me a controversial split-decision loss that a lot of people thought I won and that perhaps we're both getting towards the end of our careers and it would be a logical matchup in London. Huh.
"It would be very unprofessional of me to spill the beans. Listen, there's nothing official. I can tell you that right now, hand on heart. Hand on heart, there's nothing official, and I may or may not be fighting again. We'll see."
Comments
comments