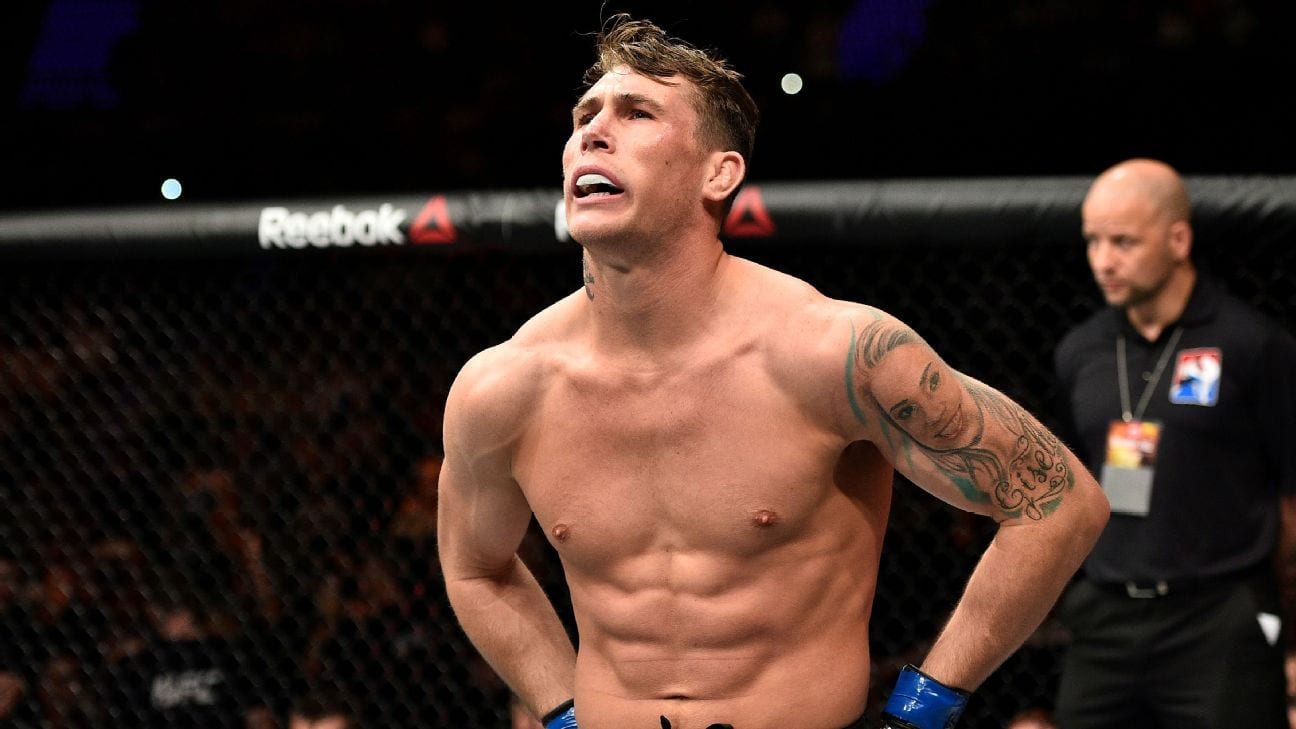 Darren Till faces an exhaustive road back to title contention after coming up short against Derek Brunson in Las Vegas last weekend.
The Brit suffered the fourth defeat in his last five fights when he was submitted in the third round by the veteran American wrestler in a fight in which Till's wrestling credentials were called into question after he was repeatedly taken down by Brunson throughout the fight, but speaking afterwards Till's compatriot Michael Bisping says that an injury in training camp could well have played into Till's performance.
"I went backstage to see Darren after the fight, he was very disappointed of course, but he was a man and holding it together," Bisping told BT Sport.
"He was frustrated and understandably so. I spent about 30 minutes with him and Colin Heron, just talking to him and giving him some advice. Perhaps I'm breaking guy code here but there was an injury coming into that fight, he tore his ACL about 10 weeks ago and he never mentioned it.
"It's an excuse, it's a reason, whatever you want to call it, he never mentioned it and I'm sure Derek had problems as well."
An ACL injury can be a very prohibitive one inside a cage, with lateral move made much more difficult without the full range of motion from his knee.
Ultimately, though, Bisping says that Till made the walk to the cage and would have been confident of victory regardless of the shape his knee might have been in.
"Certainly with that kind of injury, and he said he was having all kinds of medical treatment leading up to the fight," Bisping explained. "Of course, with that injury, it would've hampered his performance but still, you can't take away from Derek Brunson on that night, Darren chose to step in."
Comments
comments