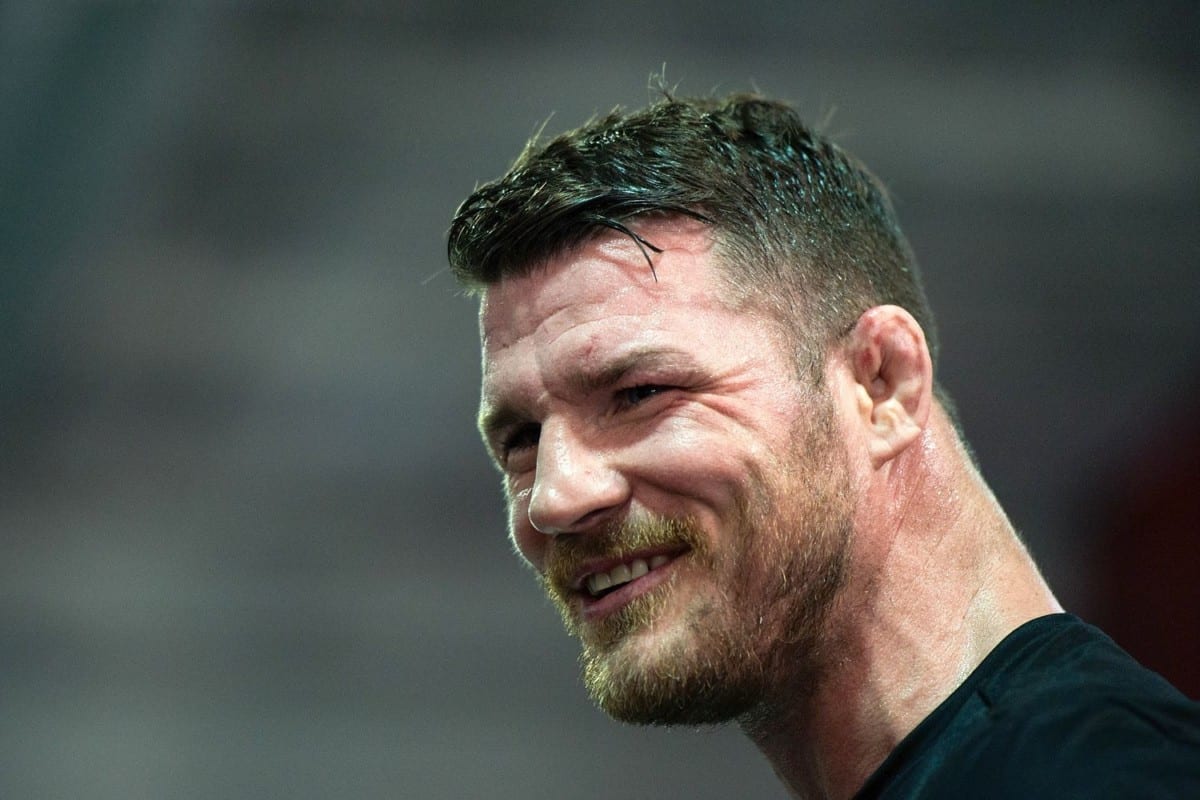 When the final chapter is written in Michael Bisping's mixed martial arts career there is no doubt that the Mancunian will be able to look back on it with pride.
The next time that the 37-year-old UFC middleweight champion enters the octagon he will do so for the 28th time — a new UFC record — and also potentially the last. Bisping has stated that he will retire if and when he loses his UFC strap, so coupled with that uncertainty as to when exactly he will hang up his gloves comes the desire to seek out the biggest money fight possible.
Bisping has been going back and forth in the media with Georges St-Pierre and the former welterweight champion, who announced his comeback to the sport last week, seems open to a bout between the two.
But where does this leave Yoel Romero? His torpedo-like knee to the dome of Chris Weidman at UFC 205 last November earned the Cuban number one contender status in the division but if Bisping has his way it will be St-Pierre who he faces when he returns from knee surgery in early summer.
Speaking to Ariel Helwani on The MMA Hour and reported by MMAFighting's Shaun Al-Shatti, Bisping said: "The only reason I'm saying Georges St-Pierre is because I know he wants to fight me, and I was offered a fight with him. That's the only reason he's in my mind. If I wasn't offered a fight with him [in 2016], I wouldn't be thinking Georges St-Pierre. But that just got that carrot dangled in front of my face of a several-million-dollar payday. Call me stupid, but I want that f*cking carrot. I want that several million dollars in my bank account. I want it for my children's sake, for my family, for when I'm retired so we can still live a good life."
As for Romero, Bisping laid out the groundwork as to how they will ultimately settle their differences. They will have their time in the cage, Bisping says, but for now he wants the financial boost that a megafight with the returning St-Pierre would likely be.
"That's why I'm doing it. Not because I'm trying to rob the UFC, or rob the fans of the No. 1 contender, or do wrong to Yoel Romero. I want it for my family's sake. So in a perfect world, I fight Georges St-Pierre, I will beat Georges St-Pierre, I will not be injured in that fight Georges because Georges never injures anybody in a fight, and then I will do a quick turnaround, within six weeks I will fight Yoel Romero. That's what he wants, that's what he'll get. I'll guarantee you right now, hand on my heart."
Comments
comments