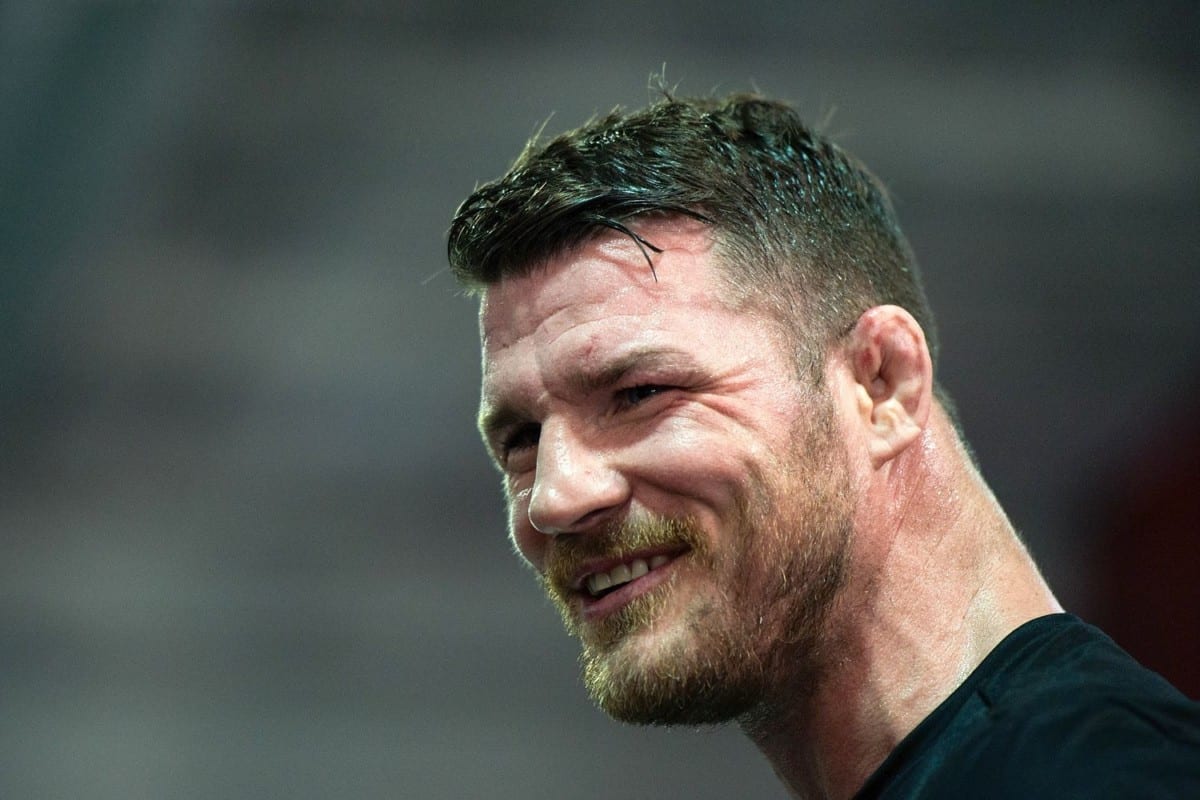 The title picture at 185-pounds, long muddied since Georges St-Pierre's will-he-or-won't-he move to middleweight upon his return, will become a little bit clearer this weekend when Robert Whittaker and Yoel Romero meet to lay claim to the division's interim championship.
Current champ Michael Bisping lays in wait for the winner now that the 'money fight' he was chasing with GSP appears to be a non-starter and in a recent interview with the UFC's Megan Olivi, Bisping says that he expects the Australian slugger to have his hand raised on Saturday night in Las Vegas.
"Romero, listen, I'm going to say he has a problem with his gas tank, which he does. People say, 'yeah but he still knocks everybody out in the third round' but that's because generally people, for some bizarre reason, try and out-wrestle him to make him tired," Bisping said.
"Whittaker isn't going to try and out-wrestle him, I think he's smart enough to know a) that he can't wrestle him and b) that as an Australian he should definitely know that. I know myself as an Englishman I'm not going to try to out-wrestle a Cuban gold medalist — that would just be stupid.
"Whittaker is young, he got great cardio and good conditioning, he's got excellent footwork. He's fast on his feet. I think he's going to dance around the octagon, he's going to frustrate him as the fight wears on and Romero slows down. I think he'll get the finish in round four or five."
After Romero's torpedo-like knee to Chris Weidman in the third round of their bout at UFC 205 last November which decreed him to be the division's number one contender, it appeared only a matter of time before Romero would have his chance at the gold but some nine months later the Cuban Olympic wrestler still hasn't received his shot and if he beats Whittaker this weekend, Bisping says he will be glad to give him a shot at the middleweight title.
"I'd love to fight Yoel Romero. Is he an athletic freak? Yeah. Has he got an intimidating look? Yes! Does a real fighter give a damn about that? I don't look at someone and go, 'Oooh, he's got big muscles! He must be really hard, he must be really tough because he's got big muscles. No, we're going to fight! I've fought many guys with big muscles over the course of my career. That doesn't intimidate me.
"I would love to fight Yoel Romero. He doesn't scare me one little bit."
/
Comments
comments