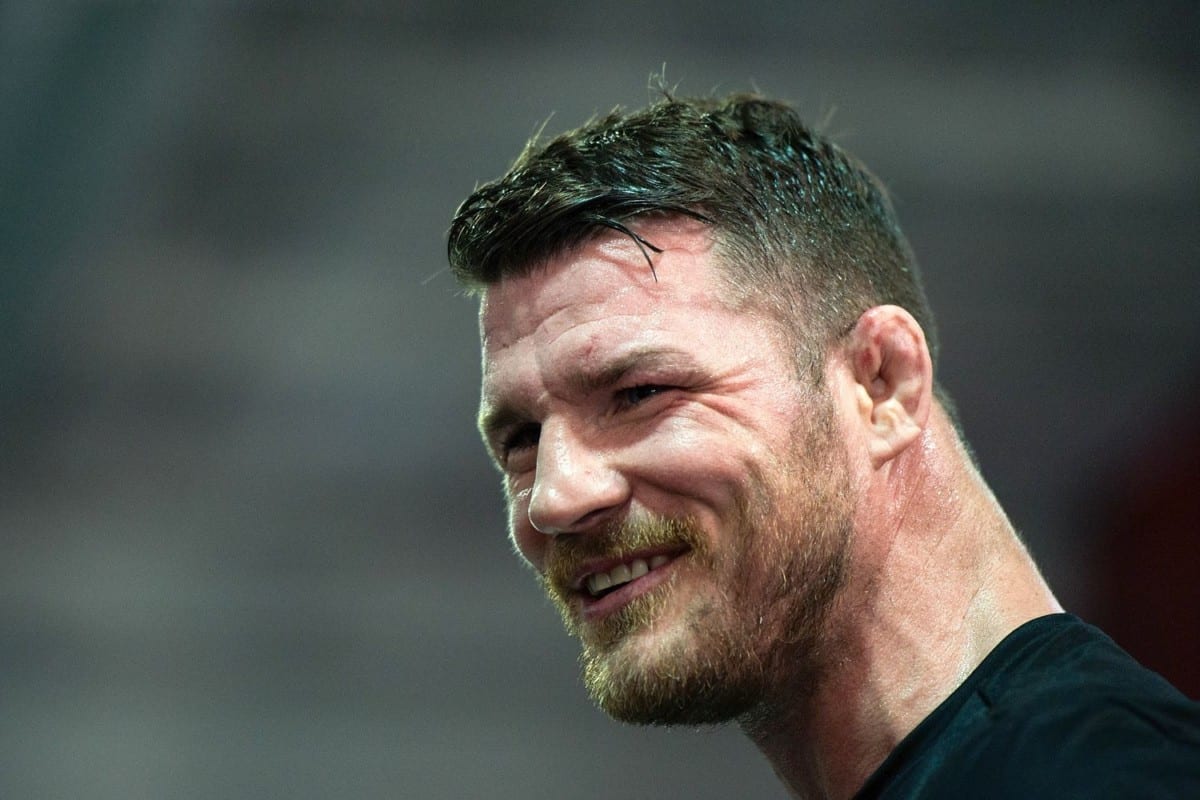 Michael Bisping doesn't care about Jorge Masvidal, and has no intention of fighting him in the UFC Octagon.
This is despite the fact that the two men have been harbouring an interesting grudge recently. After Bisping tore a Cuban flag whilst ringside at a Yoel Romero fight, it appeared that Masvidal had made it his mission to get a crack at Bisping inside the cage. For a moment, it even seemed as if he would, as the two repeatedly came face to face in altercations while backstage at UFC events.
Then, recently, Masvidal upped things further, posting screen shots of private messages between himself and Bisping that showed the former middleweight champion apparently uninterested in any further feud.
But while that move might be considered a blow to Bisping, and a decent attempt at getting a rise out of the Brit, Bisping himself remains unaffected. Instead, Bisping says, it's all a waste of time.
"The whole thing sounds very, very juvenile." said Bisping on his podcast 'believe you me'. "I mean he sent one, I responded. He sent one back, I responded. Then he carried it on. Listen, I'm not doing this. I'm not acting like a teenager sending bloody insulting messages back and forth over bloody Instagram. I'm almost 40-years old.
"That's why I said 'listen, if you want to keep this up, you're on your own', but I'm not interested, you're nothing to me', and that was that. And then the little prick takes a screen shot of them all and puts it on Instagram. I'm not sure what he's trying to achieve and I think if anything, it just makes him look like a fool. … What a little bitch."
So while Masvidal might have thought his post would have been enough to draw Bisping into a further back and forth, it appears not.
"I think he thinks in his mind because I backed down — if you will, because I basically acted like an adult and said fuck this, I'm done. I don't need to do this — He thinks that was me cowering to him and shying away from confrontation. … No, it's me being a grown ass man nearly 40-years old, and I'm not arguing with some bloody piece of trash from Florida.
"I'm not doing it. You're on your own bud."
—
Comments
comments