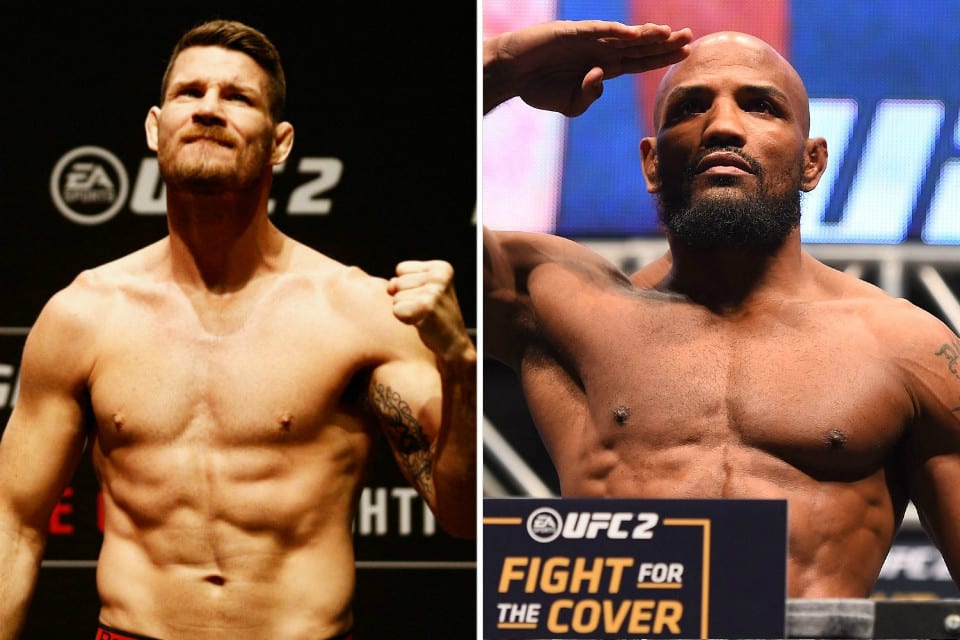 In 2018, it's highly likely we'll see the last of Michael Bisping in the UFC Octagon.
The former middleweight champion has made no secret that he intends to have one last farewell fight, preferably in England, before calling it a day on his fighting career. While it's a little early for the analysis and discussion over Bisping's place in history, the oncoming retirement does make some stop and think about what the Brit represents as a mixed martial artist.
But while some might be willing to give Bisping some serious credit for finally winning the world title last year, the man has thrown enough trash in his time to severely irritate his middleweight colleagues. Because of that, it's perhaps not unsurprising that some of the other names Bisping has crossed paths with aren't too quick to offer praise.
For example, Yoel Romero.
"Everybody knows who is Michael Bisping," Romero said, speaking on The MMA Hour recently. "I do respect Michael, you know why? Because he stay in UFC for a long time. You need to clap for his very long history in his career. But every time this guy fight the tough fight in UFC, every time he loses. Only one time, when he won for the belt against Luke, everyone knows why. I was out, another guy had the injury, you know, nobody can fight. So Luke says, 'Okay, give me this guy another time. Like easy money'.
"The problem Luke made a big mistake, like he put down his hands. It's not good when you don't respect the people, you know. I never do this, it's no good. Everybody is human, you know? You have two hands, he have two hands and you need to respect. Luke had no respect, easy money. So Michael Bisping won and he running again, like Forrest Gump. And with Dan, he lose that fight. Dan Henderson should be the real champion. The second time when he defend the belt he lose it."
Comments
comments