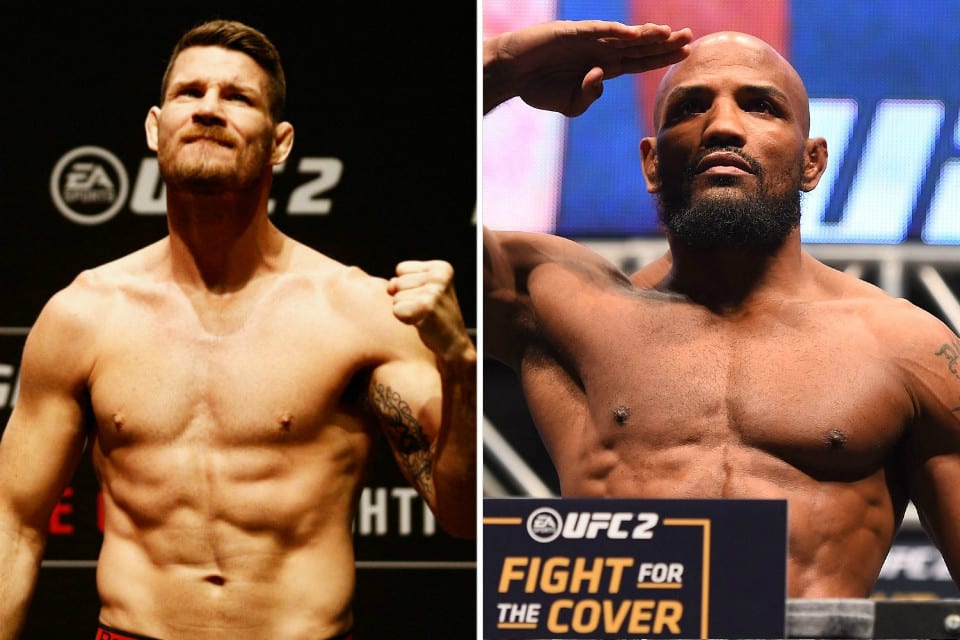 Let's face it, the UFC's middleweight division is in a strange state of flux at the moment.
Michael Bisping, the unlikely but undisputed ruler of the division, is a wanted man. A who's who of top contenders are anxious to get their shot at the title Bisping seized from Luke Rockhold last year but with the Brit scheduled to defend his title against Georges St-Pierre at some undetermined date in the future, a state of uncertainty exists as to when, or who, is next in line.
One direct path to a title shot comes by way of an interim title, something which has been particularly en vogue in the UFC in recent times and that's exactly what Yoel Romero wants to guarantee that he is next in line for whoever emerges from the Bisping vs. GSP title bout with the championship belt wrapped around their waist.
Romero, who was thought to be the undisputed number one contender when he defeated Chris Weidman at UFC 205 in New York last November, has called for an interim title bout with Anderson Silva at UFC 212 — an event in which 'The Spider' still needs an opponent following the shelving of Silva's bout with Kelvin Gastelum.
And, as per Champions.co, Bisping has hit out at the Cuban's hypocrisy in wanting a bout with the veteran Brazilian, particularly after the many criticisms aimed at him following his defense against the retiring Dan Henderson.
"There's been a lot of talk about interim titles lately, mainly from the two biggest crybabies in the division, Luke Rockhold and Yoel Romero," Bisping was quoted as saying. "Luke just started spinning his wheels, so we'll leave him be until he figures out what the hell he's angling for. Last week it was Werdum, this week it's whomever he can put over for an interim shot — I think he's just turning up the volume to get some attention. Romero, on the other hand, is squarely in my crosshairs.
"All his bullshit rantings about me taking the fight with Dan [Henderson], and he wants to turn around and ask for an interim title — with Anderson Silva, no less?? Could there be a bigger hypocrite? I think not."
Bisping continued by saying that the addition of an interim title in his division would be ridiculous, given that he's already scheduled to defend his title — and it doesn't matter if people don't like his opponent.
As Bisping said recently: "I'm fighting GSP – get over it."
Comments
comments