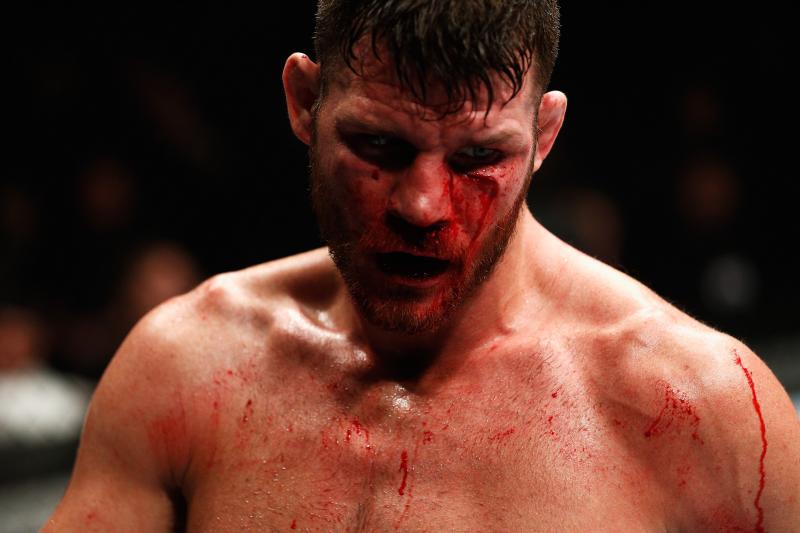 It is beginning to look likely that Michael Bisping won't get his 'walk into the sunset' retirement fight which has been speculated since late last year.
On a recent episode of his Believe You Me podcast, the Brit confirmed that he is as good as retired — unless a particularly lucrative offer comes his way.
"I'm retired unless such a good offer comes though. I'm retired, I am. I just haven't made it official, "Bisping said, as transcribed by MMANYTT.
"I have no intention of fighting. Let's be honest, I'm retired. I haven't made it official yet, but I'm probably retired. Now of course when I say 'probably' that still gives me a window to come back but I'm probably retired."
Bisping, the former UFC middleweight champion, tasted defeat in his last two bouts. He lost his championship belt to the returning Georges St-Pierre in the main event of UFC 217 at Madison Square Garden last November. He swiftly followed that with a first round knockout loss to Kelvin Gastelum three weeks to the day later in Shanghai, China.
Bisping's reluctance to confirm his retirement can be explained by the current USADA drug testing procedures. If he announces that his career is over he will no longer be required to participate in the testing pool, but if he was offered a lucrative fight he would be required to submit 6 months of clean tests before becoming eligible to compete, effectively landing himself a half-year delay ahead of any hypothetical future fight.
"First of all, if I say I'm retired to the UFC, I come out of the USADA testing pool and then if I want to fight again, I have to go six months of testing I believe," Bisping explained.
"So if I retire and un-retire, I've got to do six months of testing prior to being able to fight again. So obviously there's that. There's that little hurdle there. I guess in the mean time all I'm doing is wasting USADA's money because they're showing up trying to test me when I've got no intention of fighting.
"Another thing, if I'm going to retire, I want to try to make a bit of a bang about it. I've just signed the deal to do a documentary with a Canadian production company called the Imagination Park and if I'm going to retire, I'll go be a guest fighter or something like that and do it with a bang. Do it like that as opposed to just tweeting to Luke Rockhold at 4 in the morning, pissed out of me head."
Comments
comments