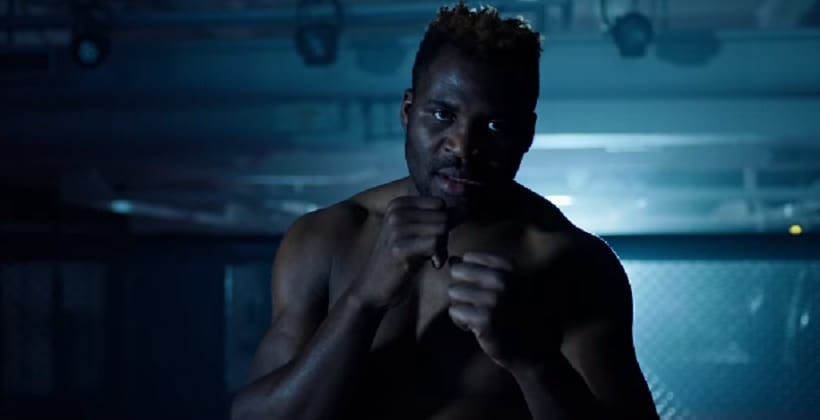 While it's not fair to say Francis Ngannou is taking his upcoming bout with Derrick Lewis lightly, the man himself clearly has ambitions past his July 7 contest. Namely, a rematch with UFC heavyweight champion Stipe Miocic.
In one of the biggest heavyweight contests of all time, Ngannou came up short to Miocic for the first time in his UFC career. Considering the momentum behind the Cameroonian, it was a humbling experience over the course of five rounds. Since that fight, however, Ngannou has taken a moment to re-group and re-focus, and now believes he's back on course to be where he's destined to be: in the heavyweight title picture.
"It doesn't matter if it's after this fight or not, but I'm definitely going to go back to a title shot, and pretty soon," Ngannou said, speaking with Helen Yee. "I think it's just a matter of maybe two fights and we will go back to that business."
Currently, Miocic and UFC light heavyweight champion Daniel Cormier are fight on the same night as Ngannou and Lewis, potentially raising the question whom Ngannou would rather emerge victorious. According to him, it's slightly irrelevant. He'll tangle with Miocic again soon enough.
"[If Stipe has a] win or loss, I'm still going to get the redemption."
Still, all that being said, Ngannou still has to get past lewis at UFC 226. A heavyweight rivalry that's been quietly brewing, the bout promises to be a hard hitting affair, with both men aggressive knockout artists. Not that Ngannou is worried.
"To want to fight and to [actually] fight is something different," Ngannou said. "[He's] been talking from the social media and stuff. On July 7 is gonna be the day to get into the real fight, and then we'll see what will happen. I think he'll get disappointed because in comparison to what happen in my last fight, I think I really prepare myself to come back. I learned a lot on my last fight, and I will come back differently."
–
Comments
comments