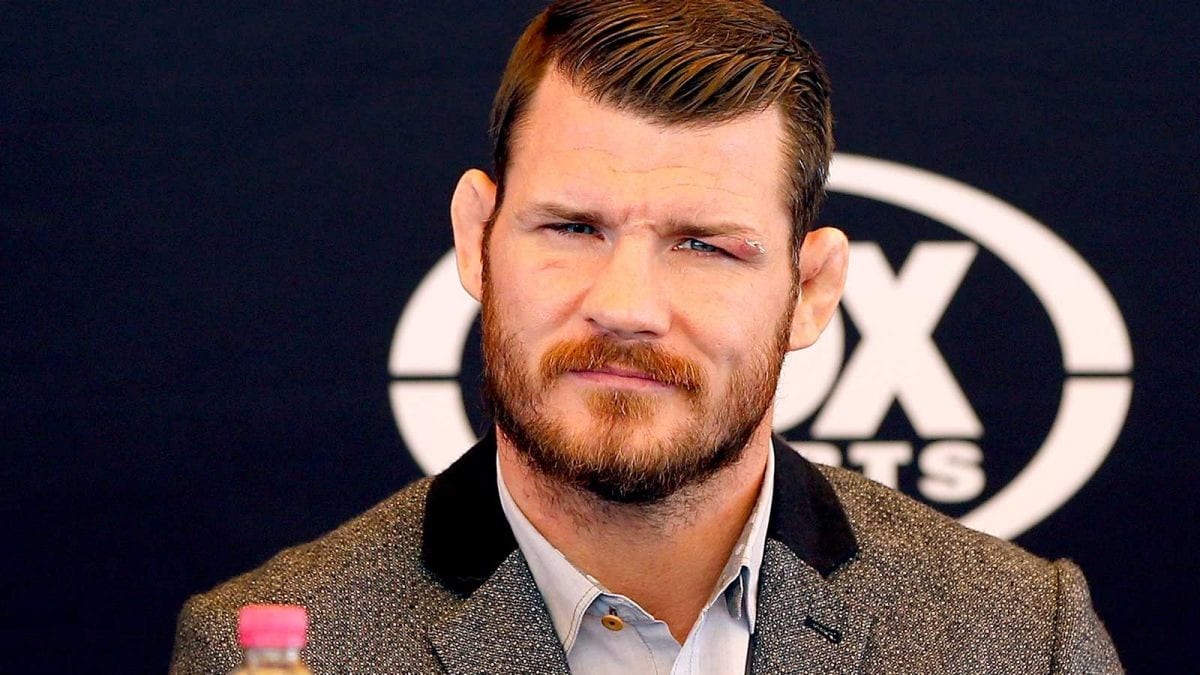 Michael Bisping has heard plenty of the criticisms, and he's just about had enough of it.
Ever since the Brit knocked out Luke Rockhold to win the UFC middleweight title champion, Bisping has received numerous accusations online that suggest he's attempting to remain champion by cherry picking opponents that are winnable. While Bisping has always said that wasn't the case, and he's only just accepted fights that are offered to him by the promotion, it seems his recent attempts to face Georges St-Pierre have given fans enough ammunition to keep the critiques coming.
Currently, the St-Pierre and Bisping fight appears to finally be off, and Bisping is set to face the winner of the fight between Yoel Romero and Robert Whittaker this weekend, which itself has the interim middleweight belt on the line.
According to Bisping, however, despite all the criticisms and the introduction of an interim title — he doesn't care in the slightest.
"It doesn't bother me one little bit, not one little iota," Bisping said, speaking on The MMA Hour. "Here's the thing — they are not fighting for the belt. That's what I put on Instagram last night 'this belt is not for grabs'. It's not up for grabs, even the UFC knows that. And Robert and Yoel must know that, and we know this because they're the co-main event to Valentina fucking Shevchenko. If the real 185-pound belt was on the line, they would be the main event. That is a fact. But they're not, why aren't they? Because the interim belt isn't worth the leather that it's printed on."
And, after nine months on the sidelines, Bisping  is ready to get back into the cage, and at this point he doesn't care who stands on the other side of the canvas.
"The amount of abuse I get on Instagram these days is off the charts, that's why I couldn't care less if whether its bloody GSP, Yoel Romero, Robert Whittaker, Daffy Duck — I couldn't care less. It's time to get in there and fight. By the way, I've accepted fights on short notice. I've had more fights than anyone. I've accepted fights from the UFC getting onto the scale for my actual fight, and I agreed to do [the second] fight six weeks later. I couldn't give a shit, fighting is in my DNA, I fight all the time. So people [who] think I'm scared, and it bothers me and I'm trying to hang onto my title so I can stay champion a bit longer is absolutely hilarious.
"You've got Yoel Romero out there talking shit, you've even got the most boring bastard in the world, Robert Whittaker — he's piped up and started opening his little trap lately as well. Anyone, anywhere, anytime. GSP, Romero, Whittaker, whenever you want to do it, I'm in. I'll do all three, it's time to fight, and all you little bitches on the internet, I'll make you eat your words."
—
Comments
comments