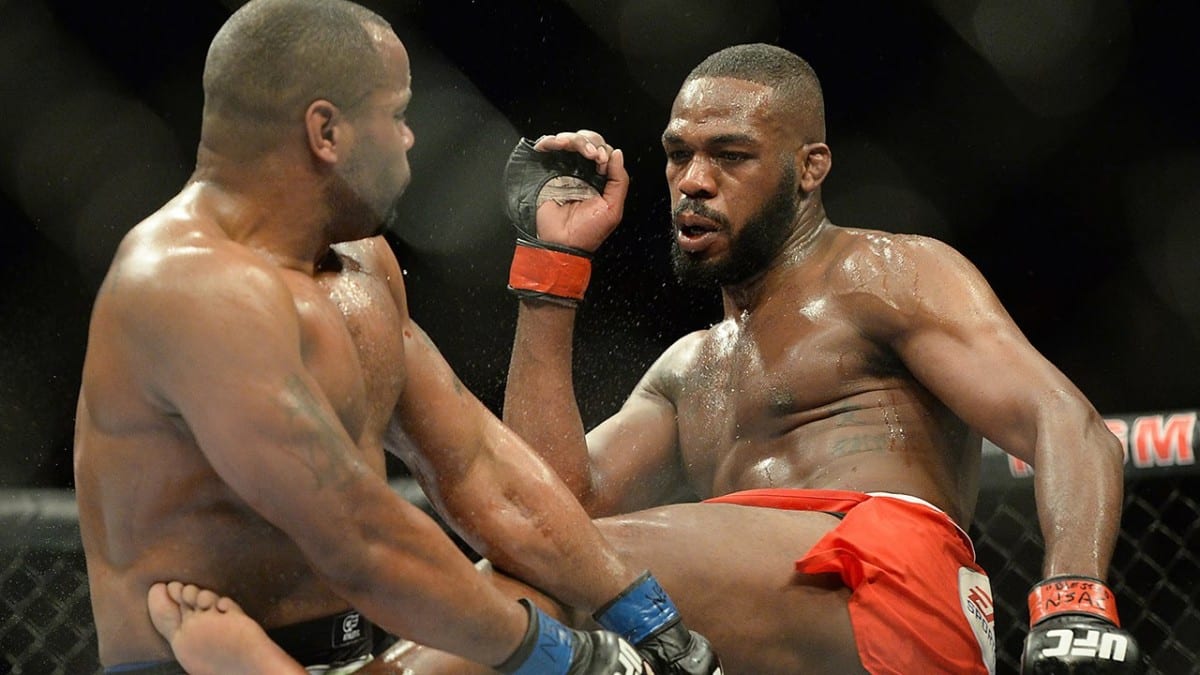 The entire Daniel Cormier versus Jon Jones saga is one the most captivating story lines in mixed martial arts (and perhaps even general sports) history.
At this point, the two men have a long and storied rivalry, one complete with a new twist and turn every time they interact. From hotel lobby brawls to tearful apologies, it seems Cormier and Jones have experienced it all together. Combine that with a fascinating dynamic (the family man against the party boy), and the fact that both are unarguably two of the best fighters of all time, and it's
For two men to be complete opposites of each (the family man in the face of the party boy), for them both to have such clear and palpable hatred for the other, and all the while both being arguably the two best in the sport makes Jones – Cormier II one of the biggest fights of all time.
With Cormier, it's a chance of redemption. The only loss on his record comes to Jones, the only man he can't stand. With Jones, it's a chance to put a string of controversies and wasted years behind him while cementing himself as the best in the world once again.
Unsurprisingly, Cormier is excited.
"I want fights that get me going," he said, speaking on The MMA Hour. "It's like Rumble Johnson, is he really going to be able to do it this time, can he really get one on me and knock me out? That's the stuff that gets my juices going. Can Jon Jones do what he did last time and beat me again? Yeah. That's the stuff that gets my juices going — otherwise I'll just do TV. They tell me you gotta fight Jimi Manuwa, I'm like 'for what? That dude has no chance, come on'.
"I know every time I fight Jones, it'll get me going. I'm 38, I swear when I was about to fight Ryan Bader in New Orleans, I was setting myself up for a trap fight. Because I wasn't necessarily training all that hard, I was still doing TV way too close to the fight. It didn't really get me as excited as it should have.
"I truly believe you are watching MMA at the highest level whenever we are in the Octagon. This is the greatest light heavyweight fight of all time."
—
Comments
comments