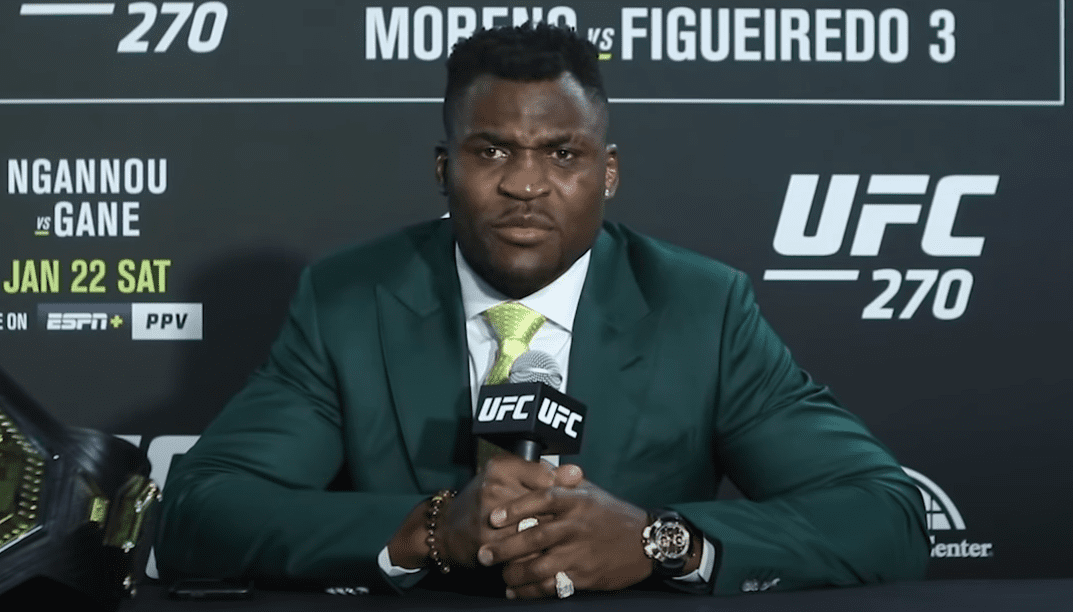 It wasn't quite the manner most of us expected but Francis Ngannou did what he needed to do to defend his UFC heavyweight title in Anaheim, California late on Saturday night.
After coming up second best in the initial striking exchanges in the early rounds, Ngannou came out in the third and within a minute had put the undefeated Frenchman on his back with a thunderous slam to the canvas. He retained top position for much of the rest of contest in rounds four and five, even pulling off quite an impressive sweep at one point when Gane threatened some top control of his own.
The manner of which win, if reports are to believed at least, didn't quite ingratiate Ngannou with Dana White whom he remain in contract negotiations with but one man who was impressed with what he saw from the Cameroonian on Saturday is former UFC champion Michael Bisping.
"You can't teach an old dogs new tricks? Well, you can. Francis Ngannou isn't old but he's 35, he's no spring chicken. Fair play to him for doing a lot of work," Bisping told BT Sport of Ngannou's mid-fight transition to grappling.
"As I say, in hindsight, it seems so obvious. The guy [Gane] moves around a lot, he's got a great gas tank, he's probably got the more diverse striking, a bit quicker. Take him down, outwrestle him, put him on his back side. If plan A isn't going to plan, plan B.
"That's what we saw — try and knock him out in the first, hold on, round two he's getting a little elusive, he's got the speed advantage and you're getting tired. Alright, screw this, close the distance, get your hands on him."
There's no denying that Ngannou's strategy proved to be an effective one and — White's apparent criticism aside (he didn't put the belt on Ngannou after the fight or attend the post-fight presser), it is the sign of a good mixed martial artist if someone can win in more ways than one.
Comments
comments