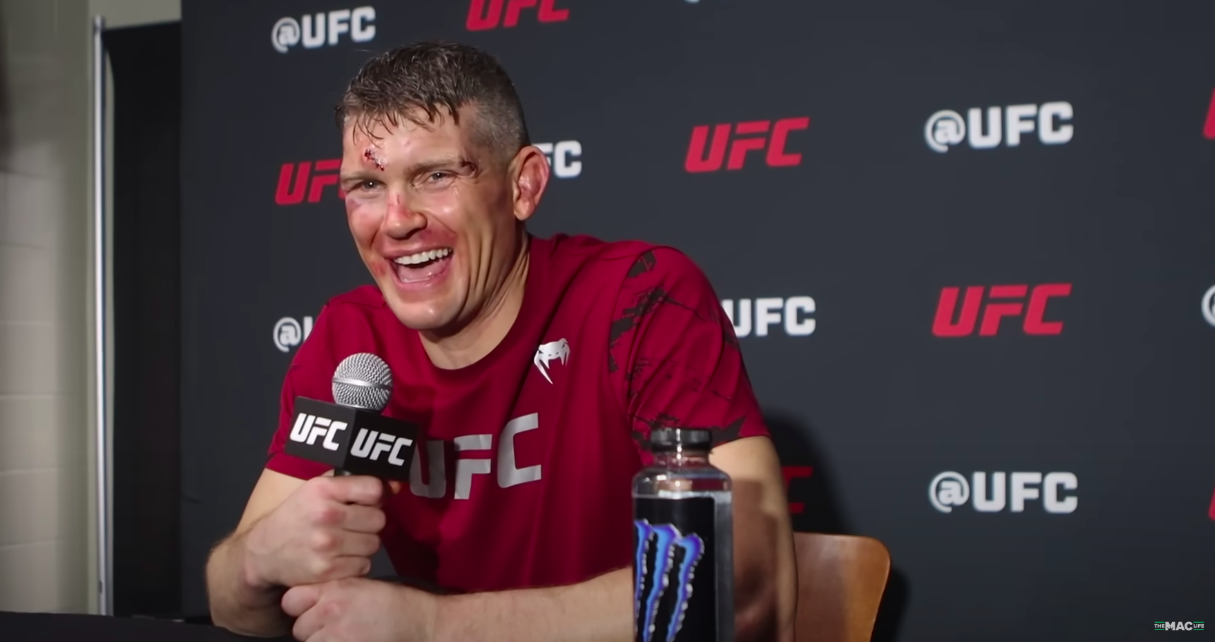 Former UFC champion Michael Bisping has been in a few exciting fights in his time but says that last weekend's UFC main event fight between Stephen 'Wonderboy' Thompson and Kevin Holland might trump them all.
Two-time title challenger Thompson defeated Holland was awarded the victory after Holland was unable to answer the bell at the start of the fifth round after picking up a hand injury in what had been 20 minutes of back-and-forth action between the two 170-pounders.
'Wonderboy' is known for being one of the more fan-friendly strikers in the UFC and showed off his vast array of spectacular offence, particularly late in the fight when he had Holland hurt and backed up against the cage. But while the fight did lack the type of spectacular finish which would have held it alongside some of the other great wars to have taken place over the years inside the UFC cage, Michael Bisping was more than impressed with what he saw from the two welterweights.
"The techniques that we saw from Stephen Thompson, the showmanship and the gameness and toughness that we saw from Kevin Holland, and the excitement back-and-forth. I mean, come on. It doesn't really get much better than that," said Bisping on his personal YouTube channel, as noted by MMA Fighting.
'Wonderboy' noted in the post-fight presser that both he and Holland had a unspoken rule to avoid grappling exchanges throughout; something which Bisping says helped tilt the fight towards legendary status and a contender for 2022's Fight of the Year.
"Both guys kind of agreed, it was kind of an unwritten rule, we shook hands, they said we're not going to take each other down, and that was awesome," Bisping said.
"For these two, coming into this one, agreeing that they were going to fight, my god. Absolutely sensational stuff and they stayed true to that. 'Wonderboy' showed all of his skills. The kicks, the spinning hook kicks, the striking, the punching charges, were just unbelievable. But Kevin Holland landed a lot of huge shots as well."
But in the few grappling exchanges which did take place, Holland looked to more than hold his own — leading to Bisping saying on the UFC broadcast that Holland should have pursued that element further. But he added that this is his role as a commentator, and it wasn't a slight on Holland whatsoever.
"It wasn't a criticism, I was critiquing the performance," he explained. "Because as analysts, as commentators, that's what we have to do. Granted, at that moment in time when the fight was happening, it was sensational. I even said this might have been one of the greatest fights I've ever witnessed. As I say, maybe a little recency bias, but you can't deny that fight was sensational.
"So you kind of had some people scratching their heads after the fact that I said Kevin Holland should have gone for takedowns. And he should have. Because yes, as a fan, sensational, and this is certainly not a criticism of Kevin Holland. No way, that fight was amazing, but when it's done, it's our jobs as analysts to sit down and say what could have went different?"
Comments
comments