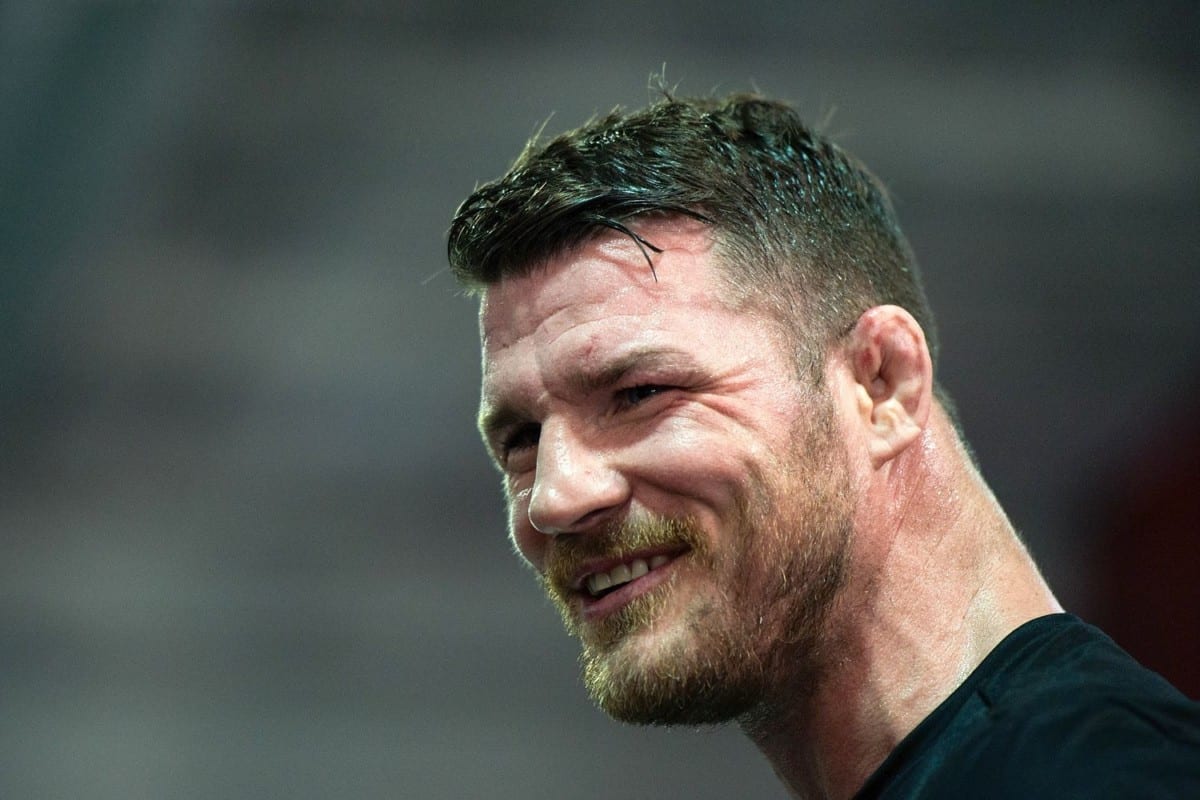 When UFC president Dana White posted a picture on Sunday night featuring himself and Brock Lesnar (who was bearing the MMA promotion's logo), it set off the rumour mill.
It's now been widely reported that Lesnar's contract with the WWE is expiring later this year, meaning the former UFC heavyweight champion would be free to explore other endeavors — such as restarting his old fighting career. Lesnar was last seen in the Octagon defeating Mark Hunt, although that contest was overturned after it emerged Lesnar had failed a drugs test for banned substances.
Since Lesnar retired before serving an entire suspension for that infraction, there would seem to be a few complications in his return to the cage — but according to Michael Bisping, it's already a sure thing that we'll see Lesnar strap on the 4oz gloves again in the future.
"Brock Lesnar will definitely, definitely, definitely fight in the UFC," Bisping said on his podcast Believe You Me. "I'm telling you right now, Brock Lesnar will fight in the UFC and I'm hearing — in fact I'm not going to say. I'm not going to do an Ariel Helwani. But yeah, I'm hearing that he's fighting in the UFC.
"I don't know that he's definitely signing, but I'm aware of a potential fight. Somebody wants to fight him, that's what I'm aware of."
–
Comments
comments