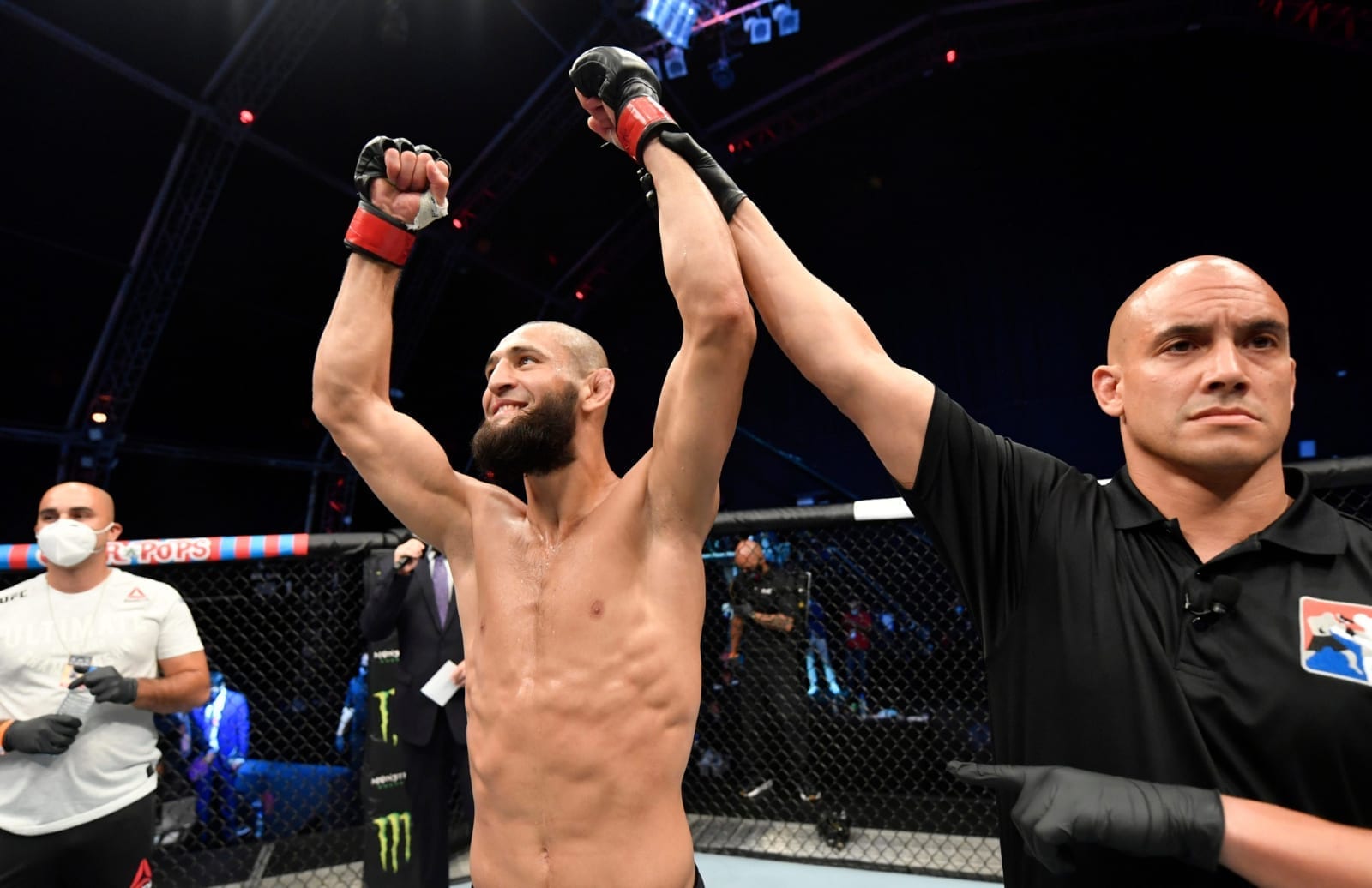 Khamzat Chimaev will continue his undefeated streak this weekend at UFC 273, according to former world champion Michael Bisping.
The Chechen-born Swede has been mightily impressive in his four UFC tests to date, absorbing just two strikes as he blitzed past the likes of John Phillips, Rhys McKee, Gerald Meerschaert and most recently, Li Jingliang.
His fight on Saturday night in Jacksonville, Florida against former world title challenger Gilbert Burns is considered to be the toughest test of Chimaev's career to date — but as far as Michael Bisping is concerned, he expects Chimaev to leave the Sunshine State with his unbeaten streak still intact.
"Khamzat (Chimaev) has the work ethic, the training, he works hard," Bisping said on his YouTube channel, as noted by Lowkick MMA. "When he spars he dominates anyone in the room. Unbelievable dominant in every single way. Khamzat he's got the confidence, he has a unique look, people are drawn to him."
Burns, though, is no easy matchup says Bisping.
"Gilbert Burns does have knockout power, he does have great training partners," Michael Bisping continued. "This is a rough one. I'm going to lean towards Khamzat. I'm sorry Gilbert. I know we're buddies, I know we're friends so if you see this, I hope you prove me wrong.
"I do. I do apologise. But you could say I've been sold the hype. I'm just telling you what he did to Li Jingliang, just blew my mind. It was so impressive."
If this time next week we're still talking about Khamzat Chimaev as an undefeated fighter with single-digit punches absorbed in what would be five UFC fights, the talk of a title shot for Chimaev will become increasingly difficult to ignore.
Comments
comments