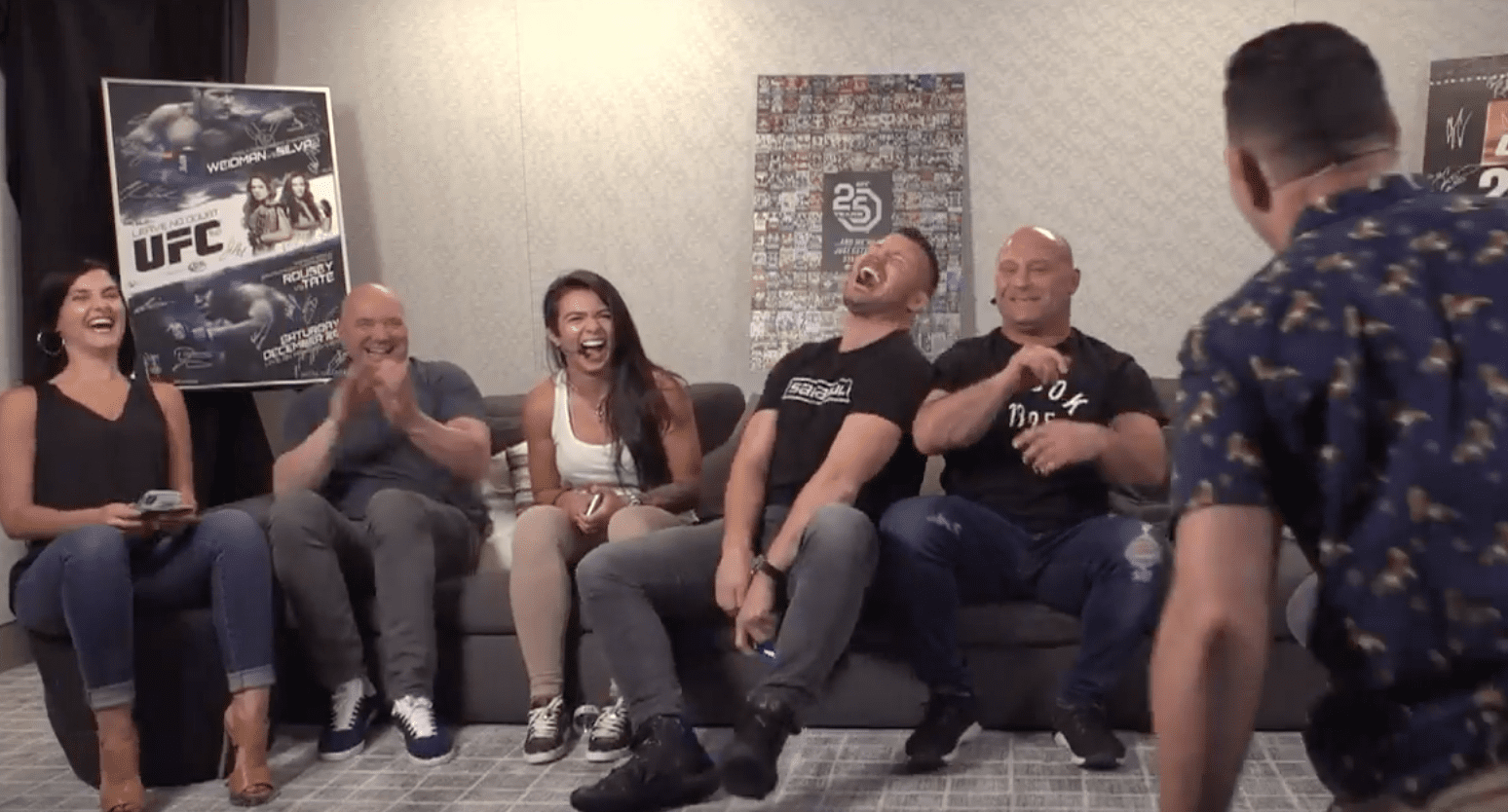 While they might never meet in a real cage, it seems Michael Bisping and Chris Weidman found a venue to put their years of trash talk to bed: EA UFC 3.
The two former middleweight champions took part in a twitch stream alongside UFC president Dana White, former welterweight champion Matt Serra, Claudia Gadelha, Megan Olivi and KSI where all took turns on the latest UFC video game. And, after being consistently linked to a fight with each other, Weidman and Bisping finally got to put 'em up (the controllers) and see who would come out the winner.
Apparently, should the pair have ever met in the Octagon — the end would have come by knockout.
Credit to Reddit user Judas1878 for the clip.
To be fair, Bisping's belly laugh probably indicates the Brit wasn't that unhappy about the result. You can also check out the full two hour stream in the video below:
–
Comments
comments