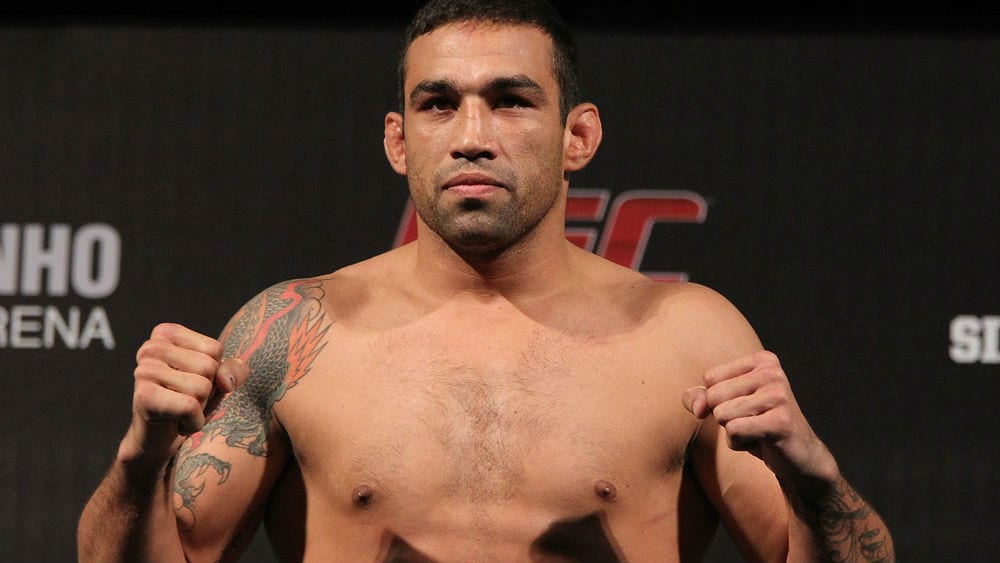 Just hours after being heavily linked with a main event bout on the UFC's upcoming card in Moscow next September, Fabricio Werdum has drawn the ire of the UFC's drug-testing authorities.
'Vai Cavalo' has been notified by the United States Anti-Doping Authority (USADA) of a potential violation stemming from a sample taken on April 25th, per an official UFC statement on Tuesday.
"USADA, the independent administrator of the UFC Anti-Doping Policy, will handle the results management and appropriate adjudication of this case involving Werdum," the statement reads: "Under the UFC Anti-Doping Policy, there is a full and fair legal process that is afforded to all athletes before any sanctions are imposed. Additional information will be provided at the appropriate time as the process moves forward."
As always, neither USADA nor the UFC have revealed the substance for which Werdum has allegedly tested positive.
It was widely reported (though not yet made official) on Monday that Werdum was to face Alexey Oleynik in the UFC Moscow main event in the UFC's debut Russian card in September. It is unclear at the time of writing if this news means that the potential bout will be nixed, though that is the most likely outcome.
"The entire UFC staff and I are all working together to solve this problem," Ali Abdel-Aziz said, Werdum's manager, told MMA Fighting. "I'm very confident it will be OK. … It's a misunderstanding. Something is off. Fabricio did not take anything illegal."
Werdum, a former UFC heavyweight champion, was last seen in the cage dropping a fourth round TKO loss to Russia's Alexander Volkov in London last March.
Comments
comments