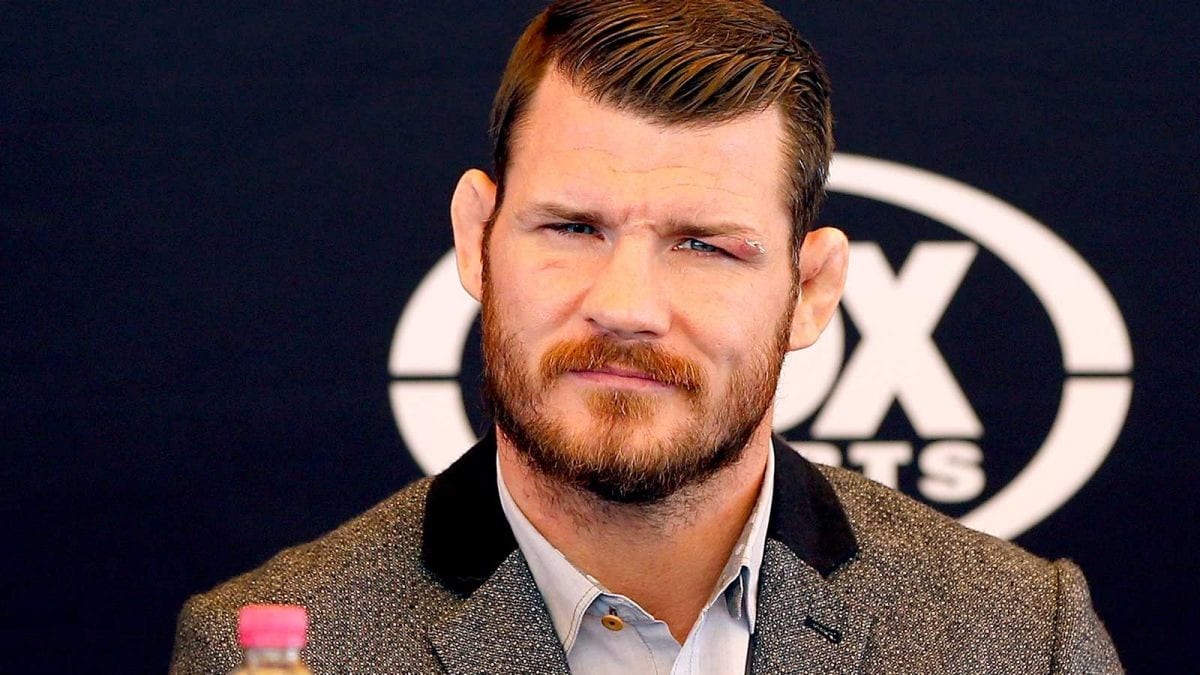 Michael Bisping has his future role in fighting already planned now he's no longer strapping the gloves on himself — commentary.
Bisping is set to take up the microphone duties on the new Dana White Tuesday Night Contender series (which starts next week), and is planning on using that platform and practise to get himself booked on larger UFC events. If he does, he'll be following in the footsteps of fellow fighters Brian Stann, Dan Hardy, Dominick Cruz and Daniel Cormier.
It's the latest development for a man who retired just one week ago.
Last Monday, Bisping called time on his fighting career after developing a new issue with his left eye — an addition to the famous issue plaguing his right.
"My right eye was constantly a worry," Bisping said, speaking with ESPN. "The legal requirement to fight is 20/100 vision. That's not very good, and I passed by the skin of my teeth. I was always worried, every single fight, that perhaps I would get there and the commission would take a look at my eye and pull me.
"My left sees perfectly fine, but it's at a higher chance of a detached retina. When that happened after my last fight, it panicked me.
"I'm ready to focus on other things, and I wouldn't have been able to if I didn't commit to retirement. I want to commentate for the Contender Series, and then move on to calling UFC fights. That's the plan."
Comments
comments