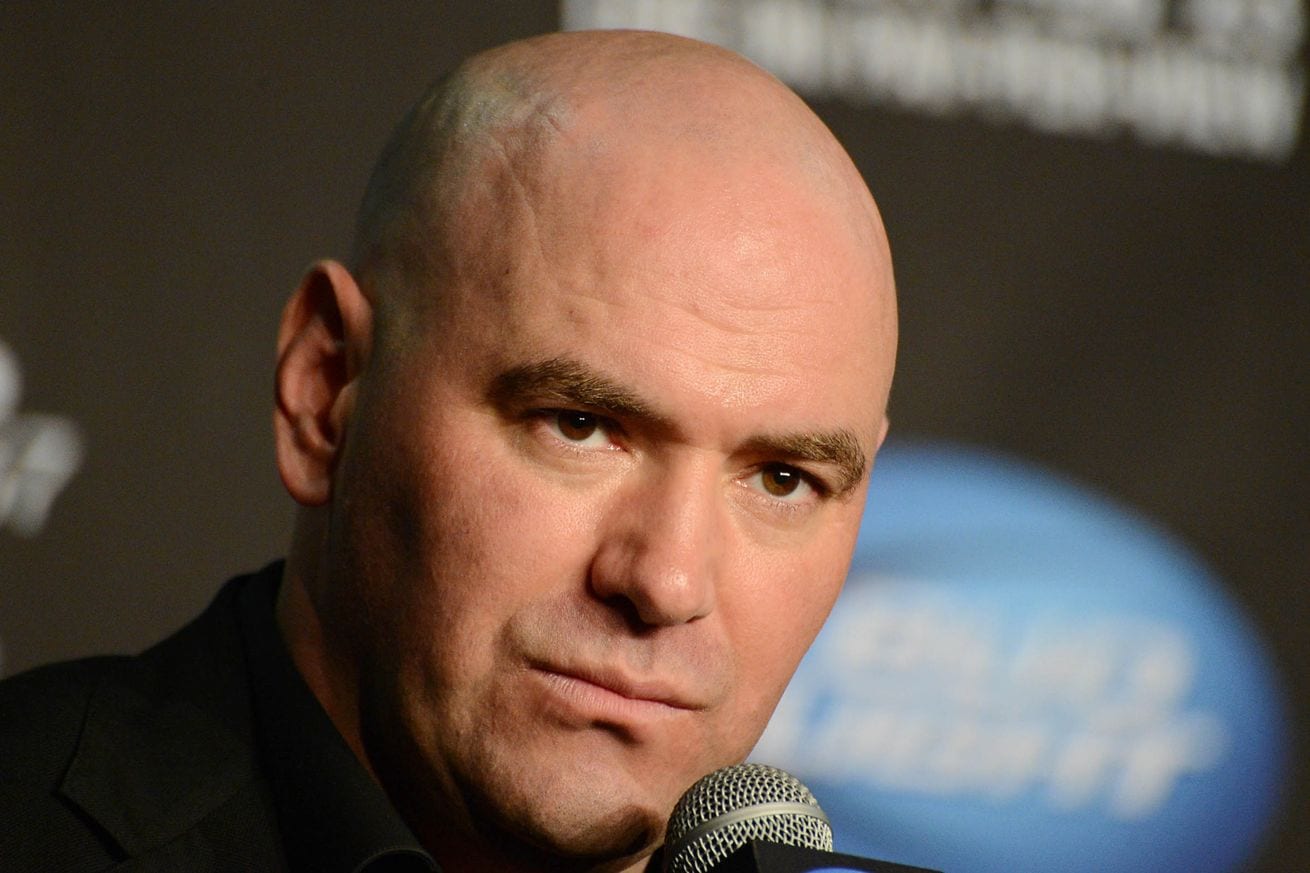 It's been a while since the MMA world has seen Dana White fired up and angry, but today the UFC president appears to have found a reason to return to form. 
Just a couple of days following featherweight Yair Rodriguez' announcement that he was back under the UFC umbrella after a stunning release, White appeared on the UFC Unfiltered podcast to unleash on fighters who (like Rodriguez had been) have started being selective with their fight agreements.
And while Rodriguez might have been permitted to return to the fold, White made his message abundantly clear with an impassioned rant: if you want to say no to fights, don't join the UFC because you won't be there for long.
"This is the fight business, okay?" White said. "And the UFC is the elite of the elite in mixed martial arts. And you get into these situations where you get these guys that don't want to fight certain poeple, and if you don't want to fight certain people, this probably isn't the place for you. I'm looking for people that want to be world champions that want to fucking fight the best in the world.
"And if you're not that guy, then there's plenty of other places where you can go make money; this place isn't for you. And that's what I've run into with a few guys — and you're going to see more of it. There's more coming today. I'm not fucking around anymore here. If you don't want to fight, then don't sign here. If you want to hand pick fights, don't sign a contract here. This isn't the right place for you.
"Look at Darren Till. Darren Till just fought 'Wonderboy' Thompson. 'Wonderboy' Thompson was ranked #1 in the world. He took that fight. And guess what, you know what happened? It was a really close fight, the judges gave it to [Till], and [Thompson] went from #1 to #3. You know what i mean? Nothing massively devastating happened to his career, he's still a top three guy in the world. But you have to be willing to fight anybody.
"Very, very rare did this happen back in the old days. Listen, guys came out and fought whoever they had to fight next, and that was the way it went. These new guys come out and want to hand pick fights and do stuff — it's just, that's not going to work for you here."
And when White mentioned there were more "coming today" in regards to fighter releases, he seemed to mean it, specifically stating "today, today" when asked to clarify, and citing the benefits of the UFC meaning fighters should be willing to take fights when offered.
"If you look at this business, now we have the Performance Institute open right?" White said. "These guys come in and eat for free, they train for free with the best, they have physical therapy, everything here is free. And a lot of fighters are utilizing it. They all get health insurance, the list goes on and on.
"You're here to fight, and you're here to become a world champion. If that is not what you are here for, this is not the place for you. You can go many other places. they're paying guys great money out there right now, and a lot of times you can go out and make more money than you're making here. Knock yourself out, because that's where you belong. You don't belong here."
"When you're in a position man, where you turn down fights, and you don't want to fight this guy or that guy and all this other shit, all I can say is you better keep winning."
Comments
comments