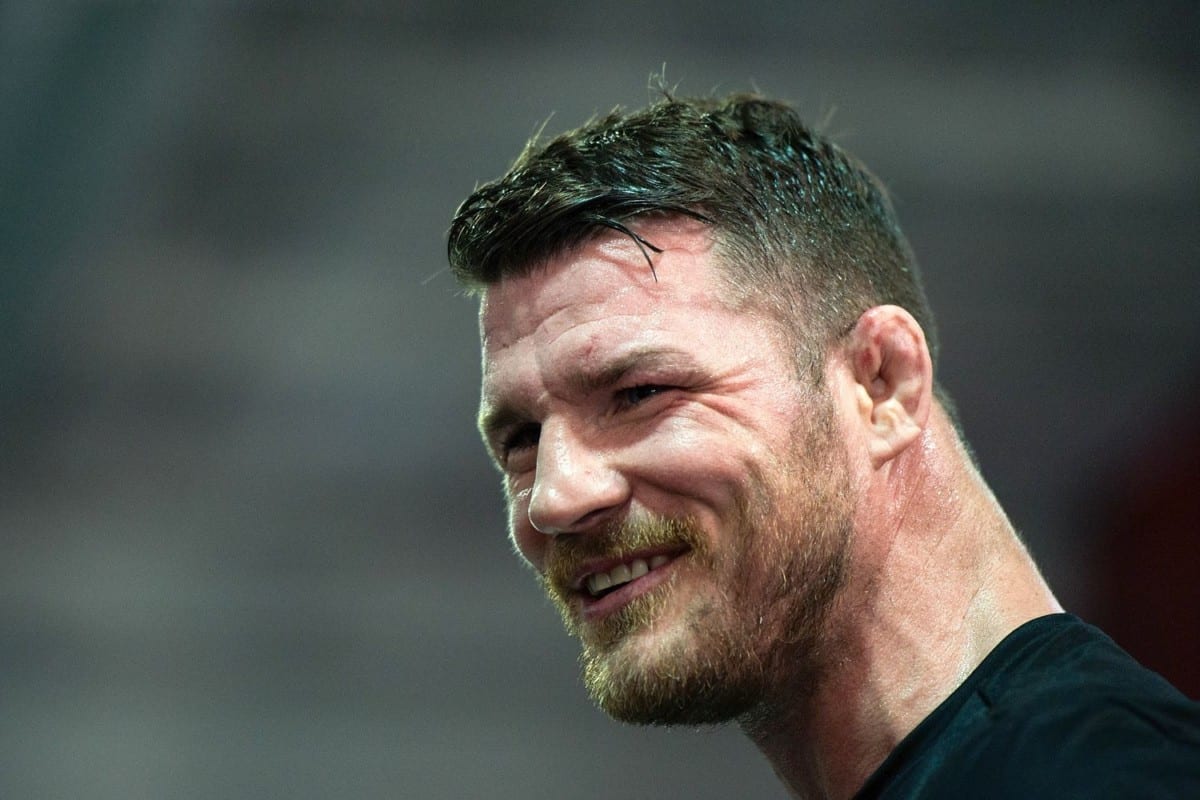 Michael Bisping has been hailed by most for his efforts on the broadcast desk at UFC events — but some didn't quite like what they heard last weekend in Houston, Texas. 
Bisping was drafted in to replace Joe Rogan on the mic after Rogan missed the event for reasons which aren't quite clear yet (but possibly linked to his recent Spotify controversy) but some viewers of the broadcast weren't quite fans of what they saw as overly-biased commentary from Bisping towards Adesanya, who ultimately defended his middleweight title with a decision win against Robert Whittaker.
"Saturday night after the commentary, there was a slew of abuse, shall we say, but I didn't take it too to heart," said Bisping of his social media feed after the event to MMA Fighting. "I wasn't going to go and kill myself or jump off a bridge as many people were telling me to do.
"But maybe I could have worded it differently in hindsight. I haven't had a chance to watch it back. I only got back yesterday and then I've had work things on and obviously I've got a family as well. I can't be like 'guys, I know I haven't seen you in a few days but I'm just going to go watch myself for half an hour.' I haven't had a chance yet."
Nonetheless the Englishman, himself a former UFC middleweight champion, says that he stands by his calls during the five round fight.
"I do stand by a lot of what I said," Bisping said. "I thought the fight was very close. I thought Robert Whittaker was just a smidge behind most of the rounds. My point that I was making, I wasn't being critical of Robert Whittaker but the reality is those rounds that he lost, they were so close but they were still going to go down as losses. He didn't put all his hard work in to come to Houston to lose. So if he wants to win this fight, my advice is start throwing the right hand more, do this, do that.
"Izzy, for my opinion, was doing enough to win and he was going to win and it comes out I was correct. The judges saw it pretty much the way I saw it. So I guess I'm validated. But fortunately, it wasn't the same judge that judged the Roxanne Modafferi fight."
Whittaker, meanwhile, told the media after the event that he felt he was the rightful victor of the fight, perhaps due to a series of takedowns he landed throughout the contest. However, he was largely unable to capitalise on these — just once taking Adesanya's back in a position that the champion soon escaped from.
And Bisping says that Whittaker's appraisal of the fight is entirely fair — but probably off the mark.
"I know Robert felt strongly that he won the fight at the end of it," Bisping said. "He clearly stated that. I think that's a natural response for most fighters. Most fighters will feel like that, certainly when it was so close and he did have success towards the end of the round. He was landing jabs and things like that but if you look at the stats, which I have done, Izzy was ahead on every round."
Comments
comments