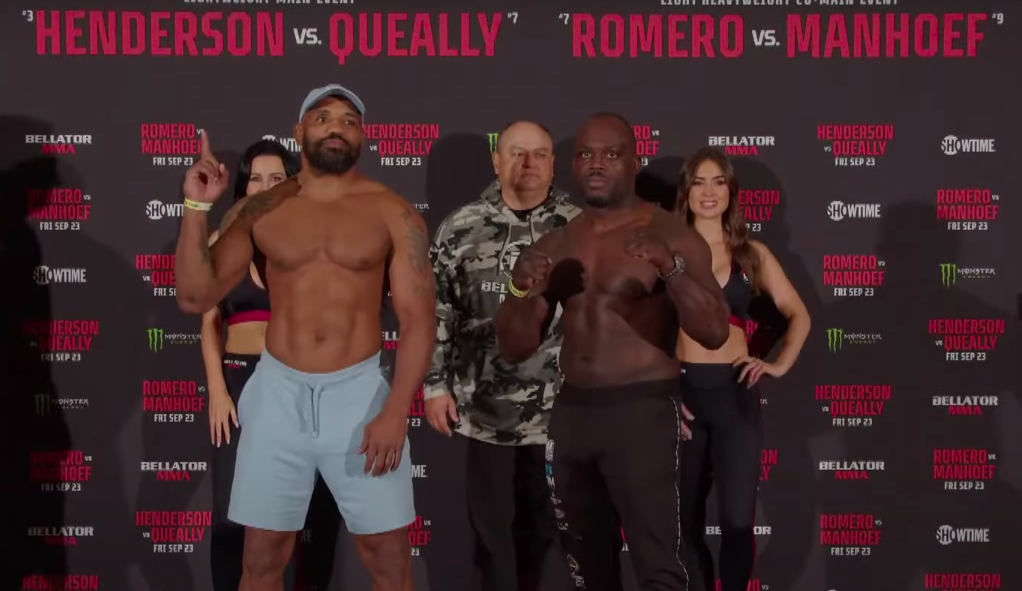 One of the most concussive strikers ever seen in mixed martial arts will fight for the final time on Friday night in Dublin when Melvin Manhoef takes on fellow combat sports veteran Yoel Romero in the co-main event of Bellator's latest trip to the Irish capital — and true to form, he is promising to go out with a bang. 
Manhoef, 46, will fight in the cage for the first time in almost two years when he takes on the Cuban Olympic wrestler Romero who is also known for possessing dynamite in his hands, and as he bids farewell to almost three decades worth of professional fighting Manhoef says that Friday night in Dublin is his opportunity to say a fitting farewell to fight fans.
"Yeah, I think it's going to be it. It's the last fight of my contract with Bellator and I think I've done a lot of things," Manhoef said at the pre-fight media event in Dublin's Gibson Hotel.
"There's also time to go and I think this is a great opponent to say farewell to all the fans because this fight is epic. It's going to be a hard fight…the fans will be the winner.
"I'm going to be there and do the best I can and enjoy what I do all the time [by] hurting people and knocking people out," Manhoef added. "I really felt alive when I was doing this training camp [but] I've been doing this for 28 years now so it's hard. I have to leave it to the next generation."
Manhoef's 32 career wins have seen him record a staggering 29 knockouts ahead of a final career bout which promises fireworks for however long it lasts — and his opponent also displayed his respect for the Surinamese fighter's career achievements.
"Everything in life has a beginning and an end. Hopefully, in his next and future life as a family man, he contributes to society with everything this sport has put in him… discipline, dedication and respect," Romero stated. "When we're in the ring, It is what it is. I come to do my job and I hope he does his."
Comments
comments