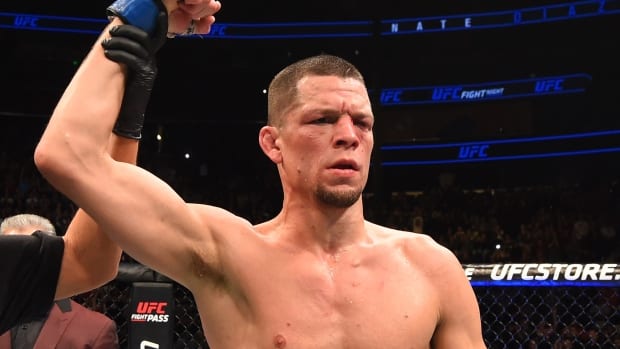 Bellator chief Scott Coker has entered the Nate Diaz sweepstakes. 
Longtime UFC veteran Diaz fought out his contract with his prior employers this month in the UFC 278 headliner opposite Tony Ferguson, affording him the opportunity to pursue new paydays once the UFC's exclusive negotiation period concludes. And while it is something of an open secret that he is chasing a boxing match with Jake Paul, Bellator CEO Scott Coker says that he would be more than willing to host Diaz's MMA ambitions moving forward.
Any hypothetical Diaz-Paul bout would take place under the Showtime banner; the same US broadcaster with whom Coker and Bellator have a deal, and Coker says that this could present an opportunity to propel a deal with Diaz.
"We are in dialogue"

Bellator president Scott Coker says the promotion have "reached out" to Nate Diaz about a potential deal #bbcmma #mma pic.twitter.com/4dJBR8Yx2f

— Paul Battison (@PaulBattison) September 21, 2022
"We are definitely talking to him. We've reached out," Coker said to the media in Dublin ahead of Bellator's latest event in Ireland.
"I know he's probably talking to everybody. He's in a pretty good situation. I know he wants to fight Jake Paul. Jake Paul is fighting Anderson Silva on Showtime pay-per-view, which is our home network, so there's some synergies here. We're just hoping that we could have some type of deal to at least have his MMA fights with Bellator. So we are in dialogue."
Comments
comments