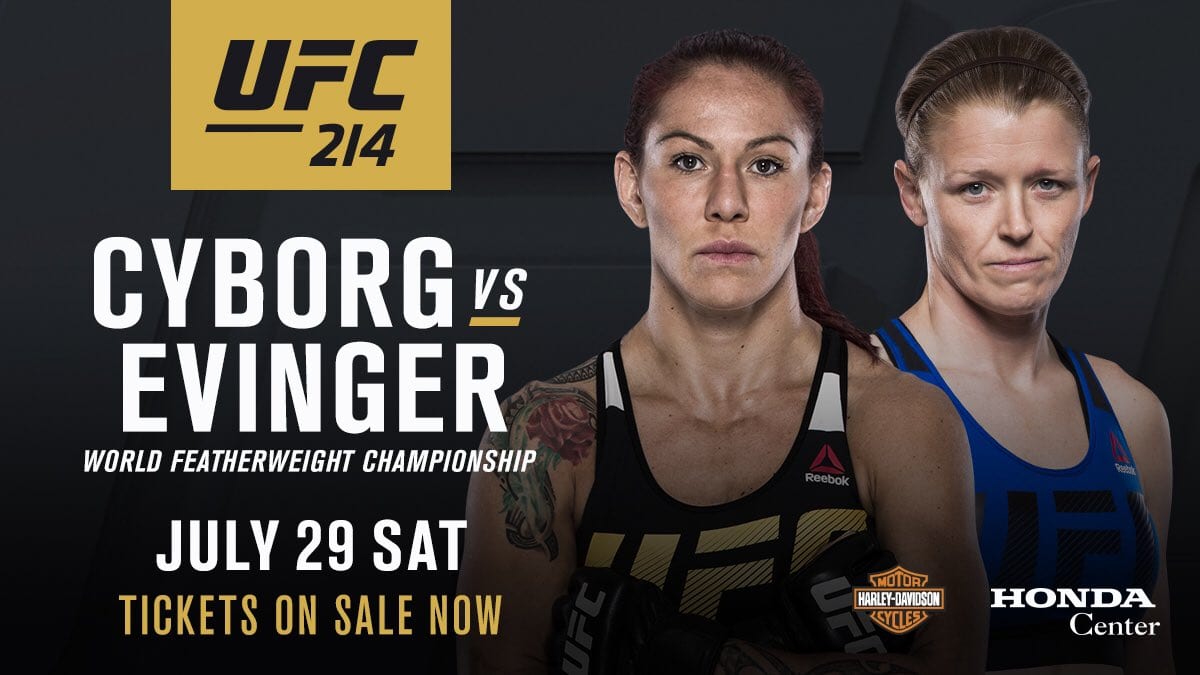 Megan Anderson has withdrawn from her UFC women's featherweight title fight at UFC 214 with Cris Cyborg. Instead, Cyborg will face Invicta bantamweight champion Tonya Evinger.
The news broke on Tuesday, when the UFC revealed that Anderson had been forced to pull from the fight due to personal reasons.
Anderson confirmed the news via her social media.
— Megan Anderson (@MeganA_mma) June 28, 2017
"This is the biggest struggle I have faced yet, but like I always do, I will come back stronger and better than before," Anderson wrote. "…I'm coming for whoever has that belt."
The UFC reached out to Evinger as a replacement, who quickly accepted the bout. Evinger is on a ten fight winning streak, and will move up to 145-pounds to accept the challenge. It will, similar to Anderson, be her UFC debut.
The UFC women's featherweight title will still be on the line.
It's the latest twist in a topsy turvy start for the UFC women's featherweight division. The promotion attempts to kick things off at 145-pounds were dampened after Cyborg — the woman unanimously considered to be the best at the weight class — was unable to fight for the inaugural title.
Things got murky further when Germaine de Randamie, the woman who won the belt in Cyborg's absence with a win over Holly Holm, refused to face Cyborg, labelling her a cheater. In the end, the UFC stripped de Randamie of her title, leaving it currently vacated.
Comments
comments