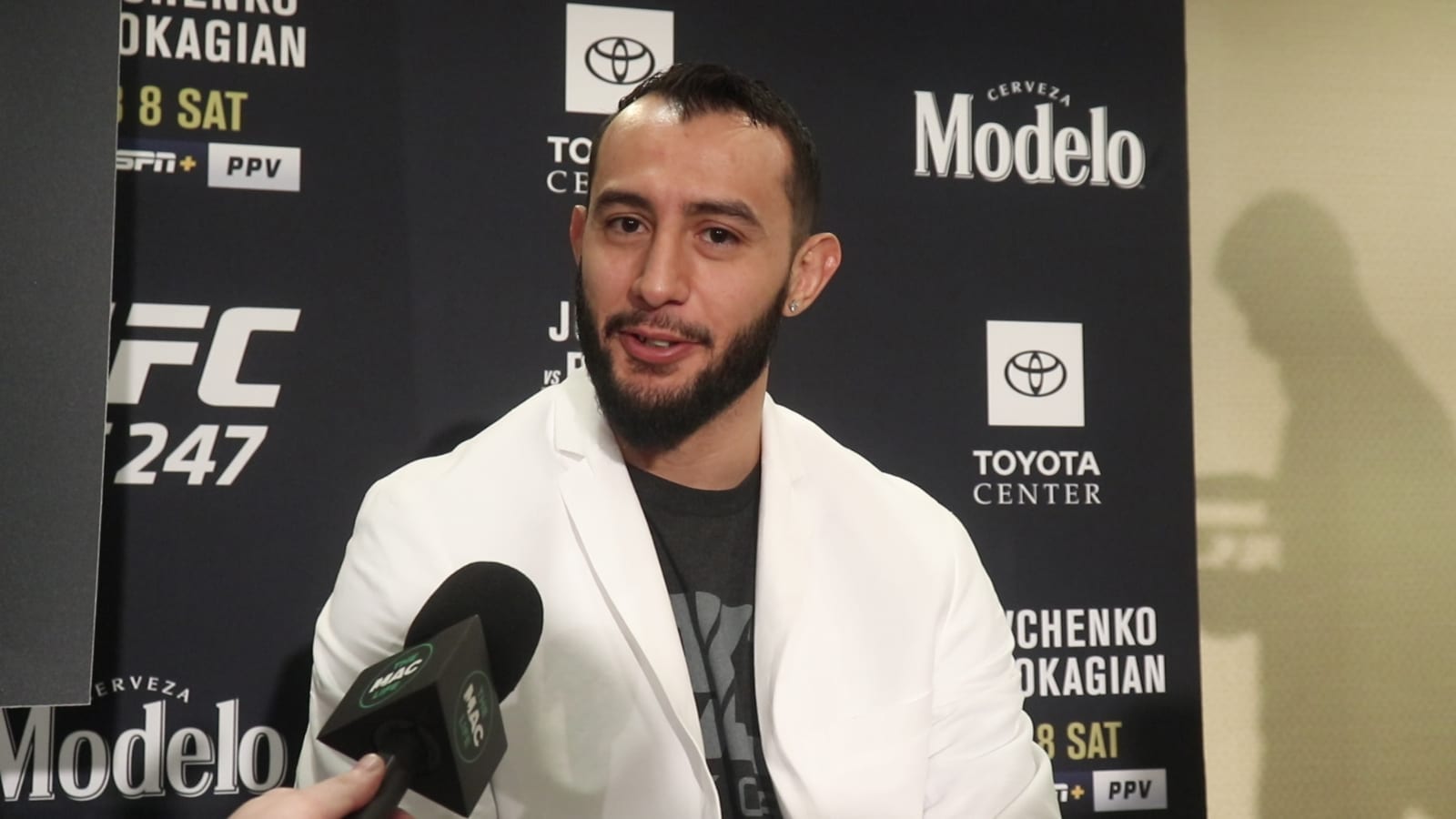 Dominick Reyes came about as close as anyone has to beating Jon Jones in their February title bout — but the light heavyweight contender says that his rival should make clear his next move and avoid holding up a division in which more and more fighters are stating their case for a shot at the gold.
Amid a pay dispute with the UFC, Jones stated some time after his fight with Reyes that he was 'relinquishing' his light heavyweight belt and said that a rematch with Reyes or a defence against the surging Jan Blachowicz didn't excite him, also implying that he would only consider a return next year for a superfight with Israel Adesanya — provided the UFC meet his pay demands.
Reyes, though, wants clarity on the situation.
Speaking to Luke Thomas' radio show, Reyes outlined how he feels Jones should be stripped of the 205-pound belt in order to allow the division to move on.
"Jon didn't want to fight. He flat out said no," Reyes said. "There was no date or anything like that, but (the UFC) was like 'We want to do the rematch but Jon doesn't want to do it.' Everyone was down except for Jon, and his whole thing was money."
"If he's not going to fight, you're done. I mean, you're done. You're stripped. It's over, you retired."
Comments
comments