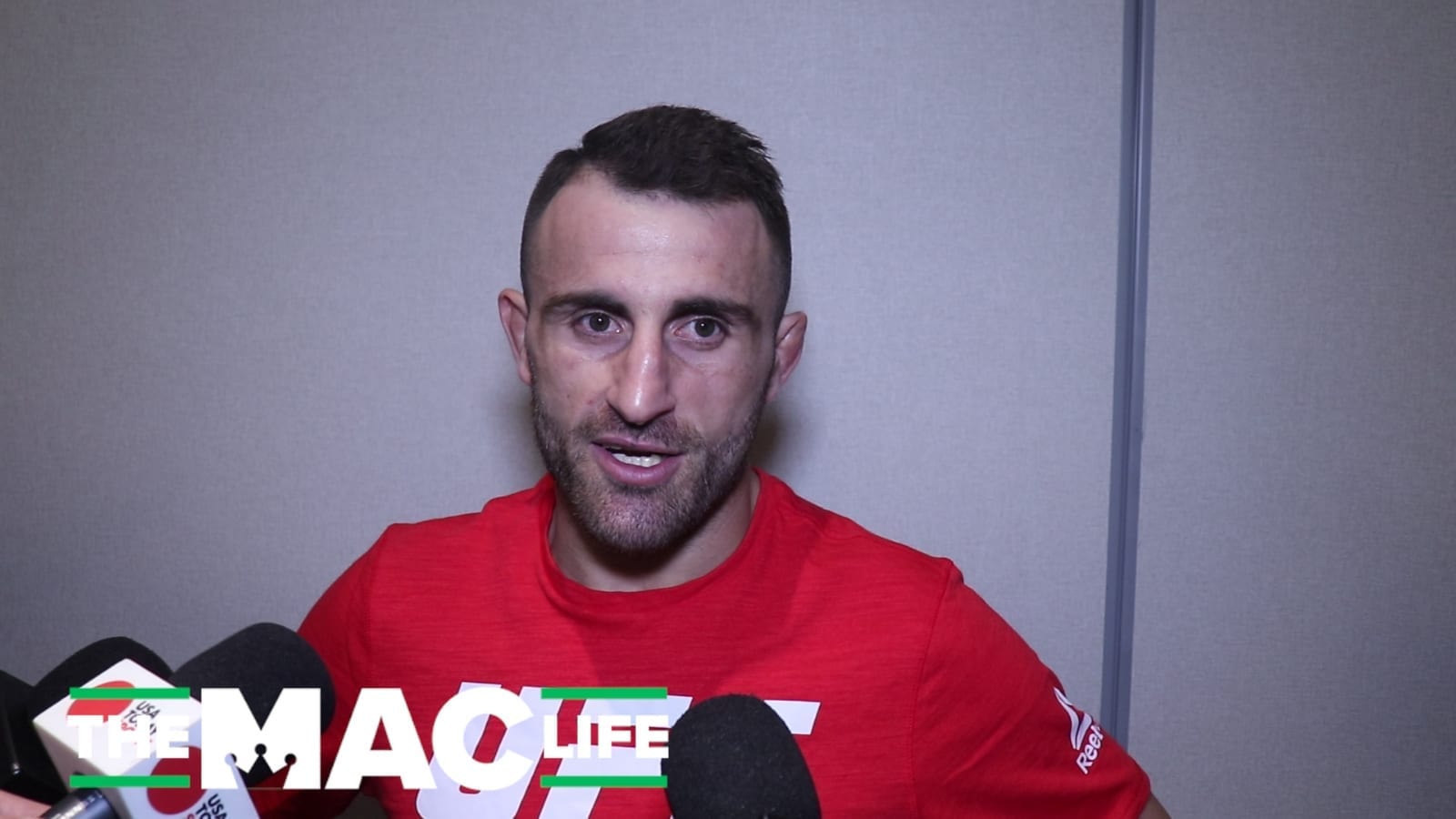 There was an almost immediate outcry on social media when Alexander Volkanovski was declared the winner of his UFC 251 bout with Max Holloway last weekend, with many people — including Dana White — opening questioning the scoring in what was ultimately a split decision win for the Aussie. 
As for the fight itself, Holloway started the stronger of the two and dropped the champion in each of the first two frames before Volkanovski rallied and won rounds towards the end of the fight. It seems that many people's issue with the result wasn't so much down to the scoring, but rather the scoring system in place which gave Volkanovski the same point for winning a close round as Holloway was awarded for winning a more dominant round.
However, speaking to Australian media Volkanovski maintained that he was the rightful victor of the fight.
"Obviously he did get those knockdowns in the first two rounds and that can sway people's opinion a bit, but at the same time you've got to go round-by-round. That's our scoring system," he said to Fox Sports News in Australia.
"I definitely, quite confidently won those last three rounds and the last stats didn't really show it, but the official stats show I was well ahead in the last three rounds … I'm confident and I know I won that fight."
As for Dana White's reaction that he feels Holloway won, Volkanovski offered: "Look, it was a close fight. He's (White) the type of person who will say what he thinks.
"Obviously, we all know that there's going to be fighters that he favours. Max is a big drawcard and so I'd be lying if I said I didn't think that he wanted Max to win, but at the same time it was a close fight."
Comments
comments