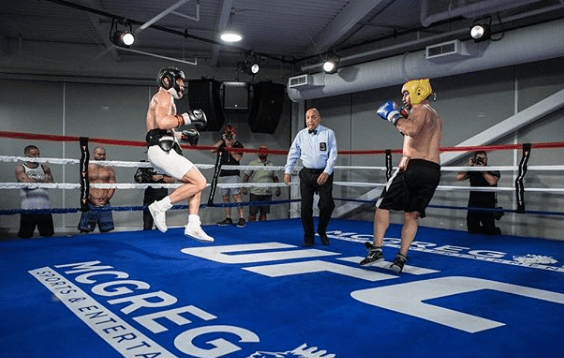 Conor McGregor's sparring contests in the lead up to the Floyd Mayweather match on August 26 have become a concept of interest for combat sport fans around the world.
After reports have emerged of Pauli Malignaggi coming to town, resulting in he and McGregor having a few hotly contested rounds that caused Malignaggi to retract some of the more disparaging statements he's made about the Irishman.
And, in a column written for The Irish News, McGregor's other sparring Tiernan Bradley has revealed just how hotly contested those rounds were — backing up comments made by referee Joe Cortez earlier this week that he had to step in and separate the two.
"Paulie has only sparred Conor once, and that's the one everybody's dying to know about," Bradley wrote. "I was in Paulie's corner and although he hasn't fought since March and is retired, he's getting sharper by the day. You can see he's still a class operator, and it was an interesting spar to watch – more a full on fight actually. Conor told us all when Paulie came into camp 'this is not a spar, I want to fight him. I'm ready for a war'.
"Paulie was talking to him in between rounds, trying to give him advice, but then he was getting slapped in the face. I saw what he said about Conor's power and he's playing a bit of a dangerous game because he still has more spars to go with Conor, and Conor will be out there to knock him out. He'll want to show him he has 'oh my God' power."
Comments
comments