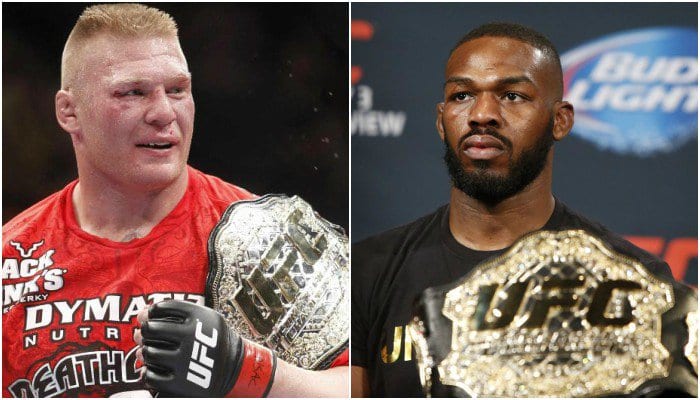 A lot has been made of the rumours (and subsequent stoking of the flames by both fighters) of a potential bout between Jon Jones and Brock Lesnar and, according to former WWE announcer and talent relations executive Jim Ross, there is certainly some substance to the situation.
Writing in his blog, Ross said that the "word on the street" is that Jones is interested in a "WWE payday", assuming a deal can be worked out by all parties.
A bout between Jones and Lesnar, two proven pay-per-view commodities, would have significant crossover appeal to fans of mixed martial arts as well as professional wrestling, where Lesnar currently plies his trade.
Rumours first emerged in recent weeks that Jones and Lesnar would be interested in facing each other, but those were amplified after Jones defeated Daniel Cormier to regain the UFC light heavyweight championship at UFC 214 last weekend.
In his post-fight interview with Joe Rogan, Jones issued a challenge: "Brock Lesnar, if you want to know what it feels like to get your ass kicked by a guy who weighs 40 pounds less than you, meet me in the Octagon."
Lesnar responded in minutes, telling Jones via the Associated Press that he should "be careful what you wish for, young man."
While any bout between the two still has significant hurdles to overcome — chief of which is Lesnar's current suspension and his re-entry into the USADA testing pool, as well as working out a deal with the UFC and WWE.
Their status as two of the most famous combat sports athletes in the United States would practically guarantee a hefty payday for both fighters and in this era of 'money fights', dollars most certainly seem to make sense for Jon Jones and Brock Lesnar.
Comments
comments