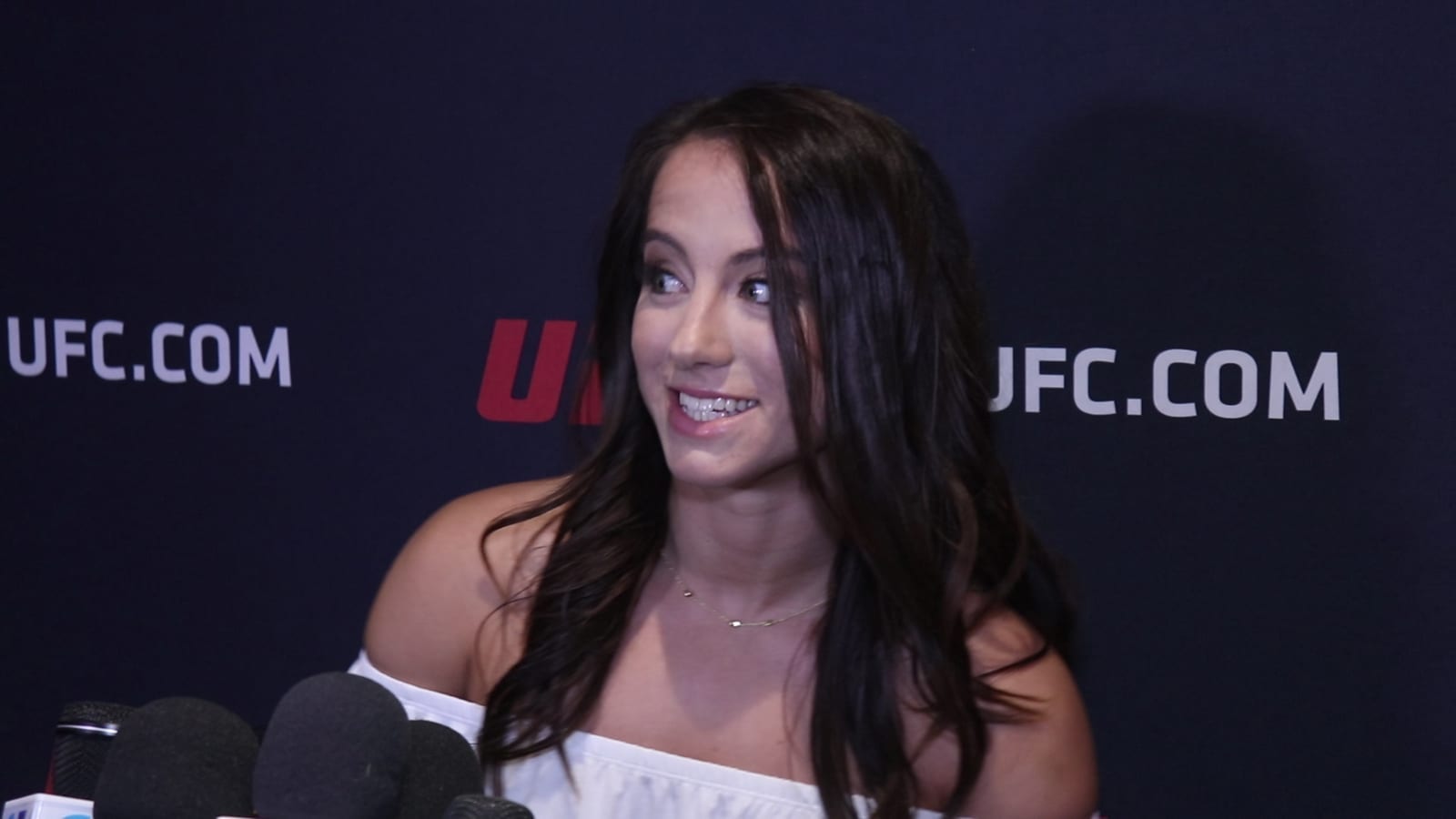 Maycee Barber refuses to let up on Paige VanZant, no matter if she's getting a response or not.
Earlier this week, VanZant responded to Barber's continued public challenges by issuing a challenge to nearly every woman at 115 and 125 pounds other than Barber herself, citing a desire to bring respect into martial arts and show off the sporting camaraderie that can come with it.
But despite her apparent refusal to rise to Barber's taunts, Barber issued her own message today on social media, once again challenging VanZant to a fight and continuing to try and provoke an answer.
"All right so I'm out here at the (UFC) PI getting my recovery in, and this thing, my little phone here just keeps blowing up about Paige VanZant trying to get a fight," Barber said. "She keeps going on and on about this respect, and this trying to get a girl from her girl power union to come out and fight her in the cage, and listen Paige, I'm not looking to go out there and fight you out of respect. I'm looking to go out there and sign a contract with another girl and have her actually show up, and I saw your thing on TMZ about begging Dana for a fight and listen, Dana White, TMZ, Paige VanZant, I'm right here. I've been waiting. So either sign the contract and show up, otherwise give me a contract with someone with the last name VanZant."
–
Comments
comments