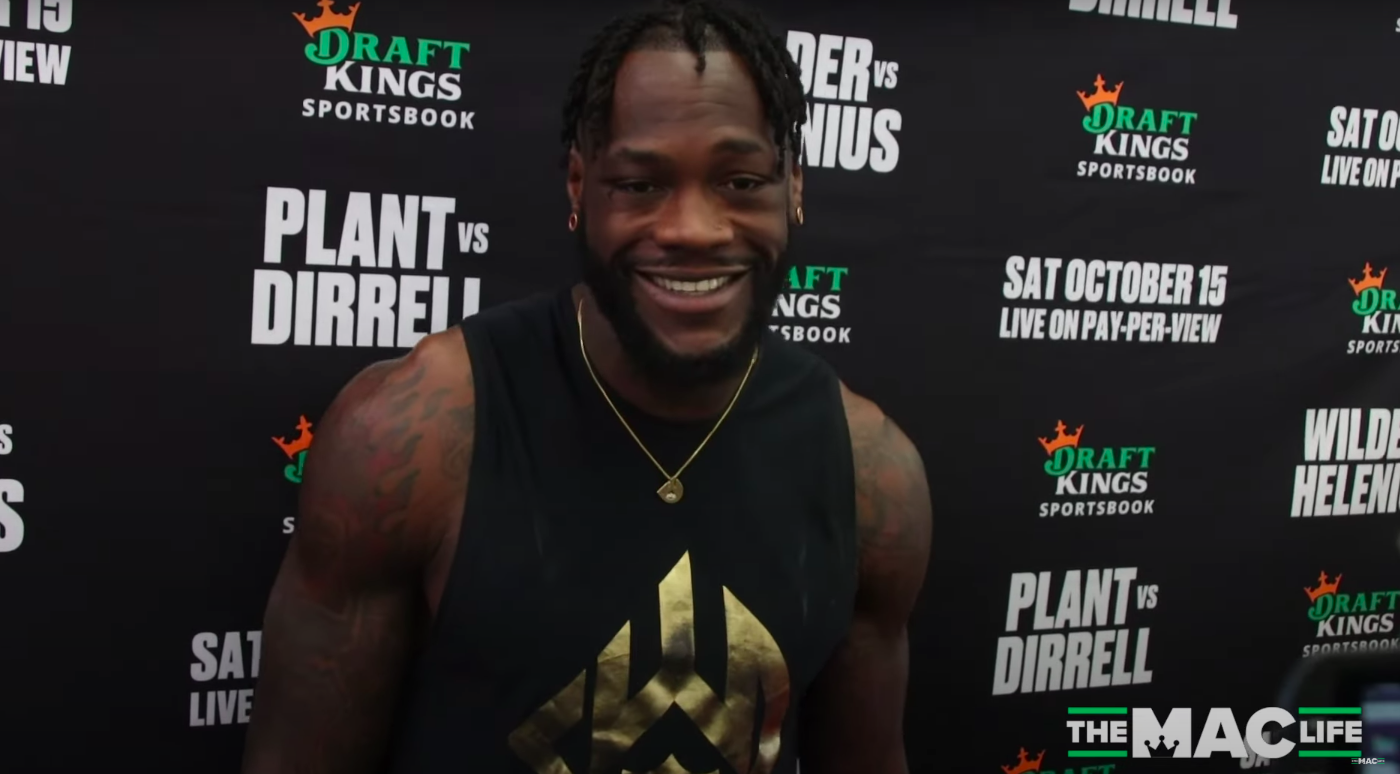 It's probably firmly within the realm of fantasy at this point but show me someone who says they don't want to see the two hardest punchers of their respective sports go at it in the boxing ring, and I'll show you a liar.
Deontay Wilder will look to re-establish his heavyweight credentials after losing two on the spin to Tyson Fury when he takes on Finnish powerhouse Robert Helenius in around three weeks times; a fight he plans on using as his entry point back to the upper echelon of the sport, and perhaps even a fourth go at Tyson Fury.
But while Helenius remains his sole motivation at the moment, the fact that Wilder has been training at the UFC Performance Institute in Las Vegas hasn't been lost on some, particularly after he was seen embracing UFC heavyweight champion Francis Ngannou there recently — but does he share Fury's aim of one day tangling with the Cameroonian star in the ring?
"He's been in this area, this gym before. Me and him are training together so it's all love and respect," he said to TheMacLife in Las Vegas.
"Maybe one day [we could fight], who knows? The future is bright, October 15 right now is what we're focused on the most but hey a lot of things are in the works for the future — the champ's back."
Ngannou, for his part, has stated in the past that he would welcome a fight with any top name in boxing, and particularly Wilder.
"Tyson Fury, Deontay Wilder. I would like to test myself to that level," he told TMZ. ""It's always been down the line, This is something I'm not taking my eyes off of. It's going to happen, either way. When the UFC and I finalise a deal, the boxing part has to be into it because I can't see myself retire without boxing.
"At the end of the day, it's just about like trained hands, trained punches, having a good delivery system to produce bombs and I'm sure that if I deliver my own punch, it's pretty good,. I think I can make some damage."
Comments
comments