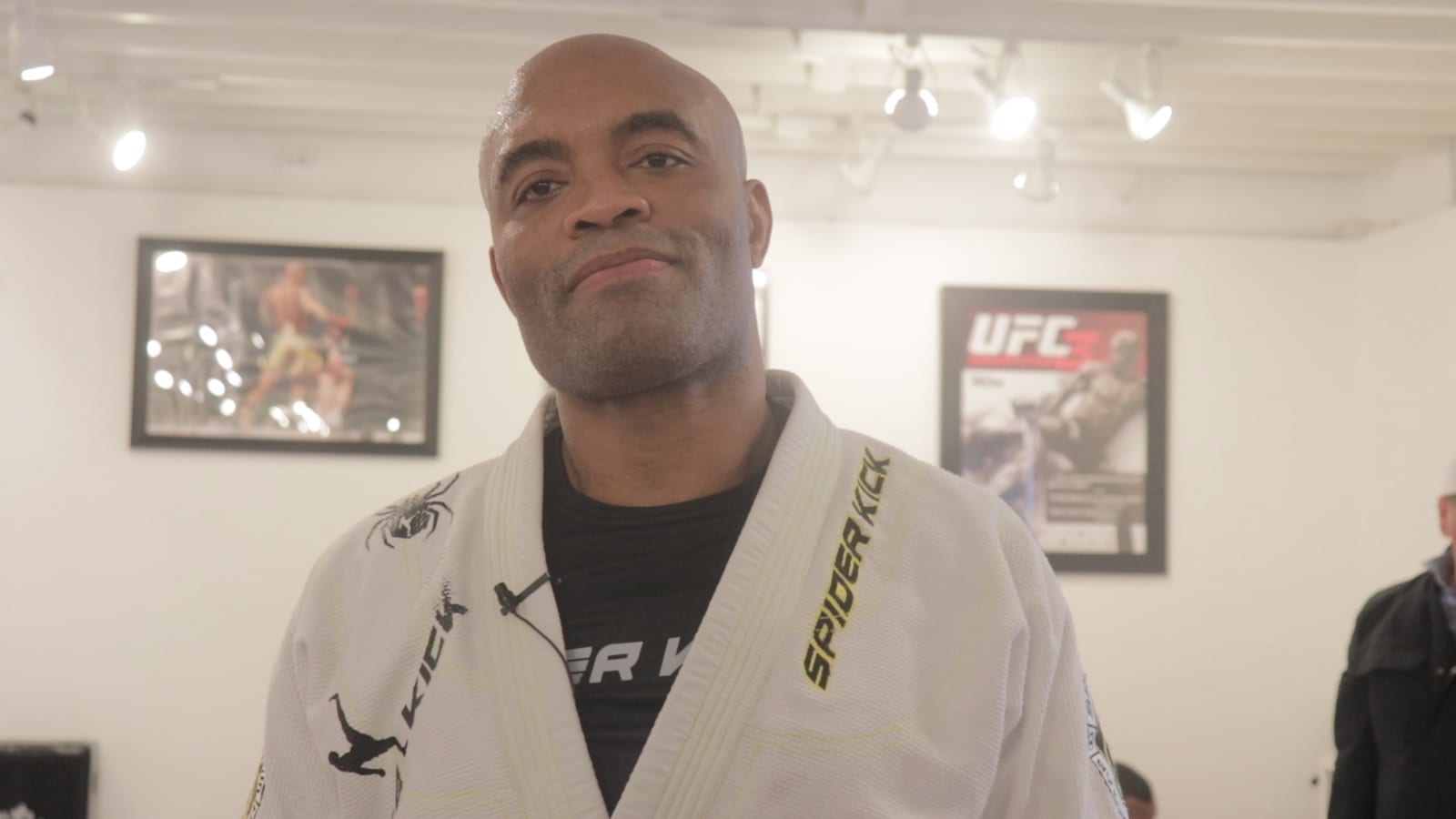 Dana White has been keen to announce that this weekend's UFC main event clash between Anderson Silva and Uriah Hill would be the Brazilian's 'last fight' — but 'The Spider' appears to have left the door open to competing in competing promotions upon the expiration of his contract.
Silva, a surefire future Hall of Famers, will bring his record-breaking run in the UFC to an end in Las Vegas this weekend but he says that such is his love for martial arts he can't be sure if he will never strap on the 4oz gloves again even if this weekend represents his final fight in the UFC's Octagon.
"Everybody's asking this, and the answer will always be the same," Silva told the media in an online press conference this week. "Maybe it's the last, maybe it's not. Maybe it's the last fight in the UFC, yes, in agreement between Dana and I. We'll see. Maybe I'll do the other fight I have in my contract, maybe not. Anything can happen.
"After the fight, we'll probably see what we'll do, to continue fighting or not, but my wish is to continue, for sure," he said. "But let's wait. Uriah is the focus now, and after that we'll see the next steps, we'll talk to Dana, we'll see what's doable and what's not."
View this post on Instagram

E la vamos nos Mais um final de treino. @diegobraga13 @silva_mtc @spiderkick
A sticking point in Silva's future plans could come down to the fact that his UFC contract still has two fights remaining on it and if he were to compete for another organisation, it would require the UFC to sign off on the idea.
"It's the correct way to market (the card as my retirement bout), because it might be my last fight in the UFC, but we'll see," Silva said. "Let's wait to see what happens."
Silva, of course, has flirted with retirement in the past. He told the media that he was very close to retiring prior to his first fight with Chris Weidman — a contest in which Silva's extended winning streak came to an end. But for now, this weekend is all that is on his mind. Everything else can be discussed in the coming weeks.
"The fight with Uriah is my focus, and then we'll see if we really want to stop, if we'll continue, if we'll leave the UFC or not," Silva said. "All that, we'll find out after the fight. I'll be able to answer you and other reporters."
Comments
comments