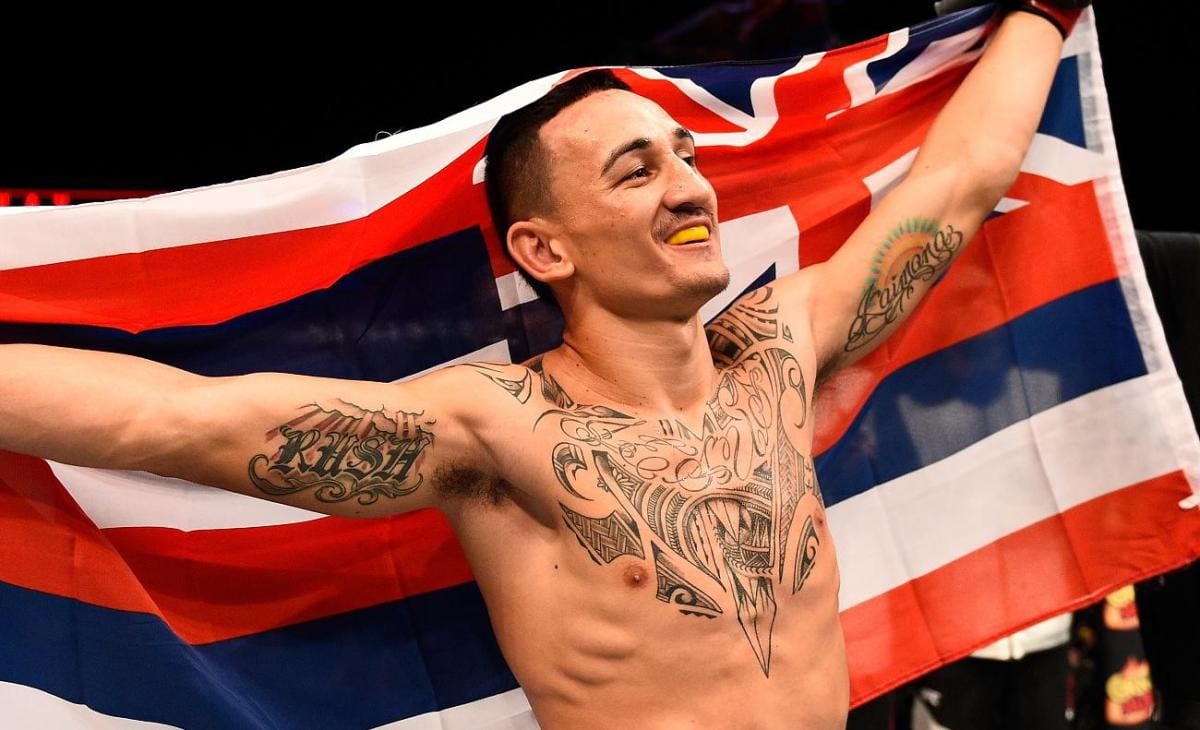 Max Holloway has, if he has it his way, a busy year or two ahead of him.
First up, he's likely to defend his title against Brian Ortega — something which is already being touted as one of the best featherweight title fights on paper to be held inside the UFC. Following that, providing he emerges with a win, and Holloway is only getting started.
After all, there's some names at lightweight he's got his eyes on.
"You know, everybody keep talking about me and a guy too. That Irish man [Conor McGregor]," Holloway said in a recenter interview with Mike Finch of Cage Fanatic. "Everybody want to see us run that back, everybody seems to not be talking about Khabib [Nurmagomedov]. I want Khabib. You know, to be the best you got to beat the best and one of those guys is Khabib. A lot of guys draw Tony [Ferguson]'s name. I remember Tony saying that he wanted to come down to 145-pounds, but they all can stay up there. Stay at 155-pounds, no excuses, let me come up and let me fight. I'm a big boy and we can go up. And 170-pounds ain't so far after that."
"I'm a Samoan, I'm Hawaiian, I'm Polynesian. I love eating food," said Holloway. "You guys know I love cupcakes. I'm going to put my weight on and we'll see what happens. No one's safe. No one's safe. I'm willing. I'm ready to go. After this injury we'll get back to it at 145-pounds and we'll go from there. That's the beauty [of how I'd stop the pressure and takedowns of Nurmagomedov], we don't know until we get in there. I have an idea. We all can have an idea. Everybody can say this, and this, and that, but once you get locked into those cages, it's a different feeling. So, you guy's gotta wait and see. Just like anything else, you guy's gotta wait and see."
Comments
comments