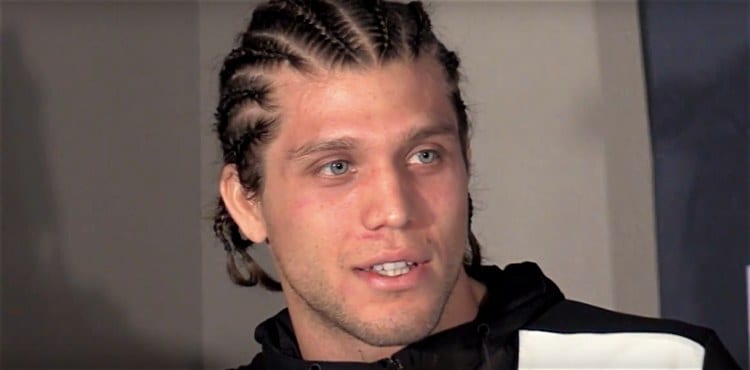 When it comes to the UFC featherweight division, Brian Ortega vs. Max Holloway is about as intriguing a contest as the weight class has ever seen.
Ortega has emerged as one of the best 145-pounders on the planet after going undefeated in fifteen competitions, most recently with a stunning knockout win over Frankie Edgar. He and Holloway are now set to meet for Holloway's world title later this year. But while that particular contest should be enough to have fans salivating, Ortega believes the hype won't stop there.
Because according to him, names like Conor McGregor, Khabib Nurmagomedov and Tony Ferguson might soon find themselves being linked to 'T-City'.
"I've thought about [moving to lightweight]," Ortega said, speaking on the UFC Unfiltered podcast. "We need the perfect match-up as far as a fight that I can really give the fans to see. Not just a regular match. I really want to give them a war and something crazy and something big, especially if I'm going to move up a weight class."
Before any of that, however, it's Holloway next. After that? Who knows.
"I've definitely thought about it," Ortega said. "My goal is, if I'm successful against Max Holloway, I'm looking at some opportunities and things in the 155 division."
Comments
comments