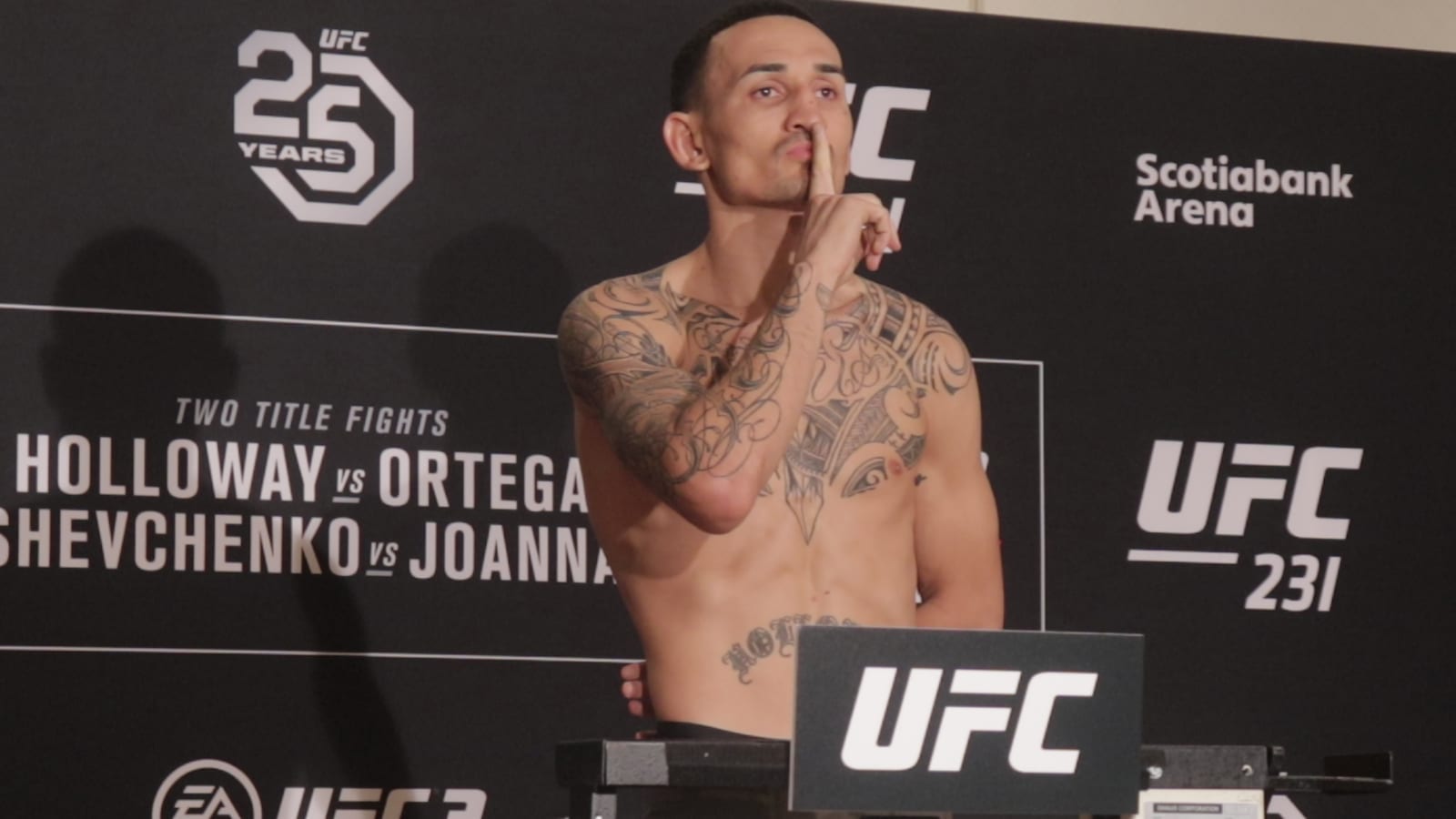 No sooner was he out of the cage on Saturday night, UFC featherweight champion Max Holloway was facing questions about moving to 155-pounds to meet some of the big names up there.
Or, as the Hawaiian calls them, 'the top three'. Khabib Nurmagomedov, Conor McGregor and Tony Ferguson.
Speaking to the media after his brilliant victory over Brian Ortega, Holloway addressed the calls for him to head to lightweight, noting he had no issues with meeting any of the aforementioned names hurled at him.
"Khabib is another undefeated fighter," Holloway said. "I got this niche, I guess. I just gave an undefeated fighter his first loss. So maybe that one might excite me the most. We were supposed to have that one. So we'll see what happens. I don't know. I ain't picky. Feed me. They all can get it."
At the end of the day, Holloway's attitude is he'll fight whomever Dana White tells him to — he'll back himself to leave victorious.
"Dana White is the boss," Holloway said. "The boss is looking for superfights. All the UFC guys, you guys — you guys be talking about me fighting at 55 for super fights. I keep hearing the name Conor, Khabib.
"Everybody talks about the top three guys. Everybody talks about Tony. Everybody wants to see me and Conor, because we fought when I was a kid. A long time ago. Dennis beat that Max, too — Dennis Bermudez beat that Max a couple years ago. So, the top 20 featherweights in the world — 30 — would beat that Max. It is what it is."
–
Comments
comments