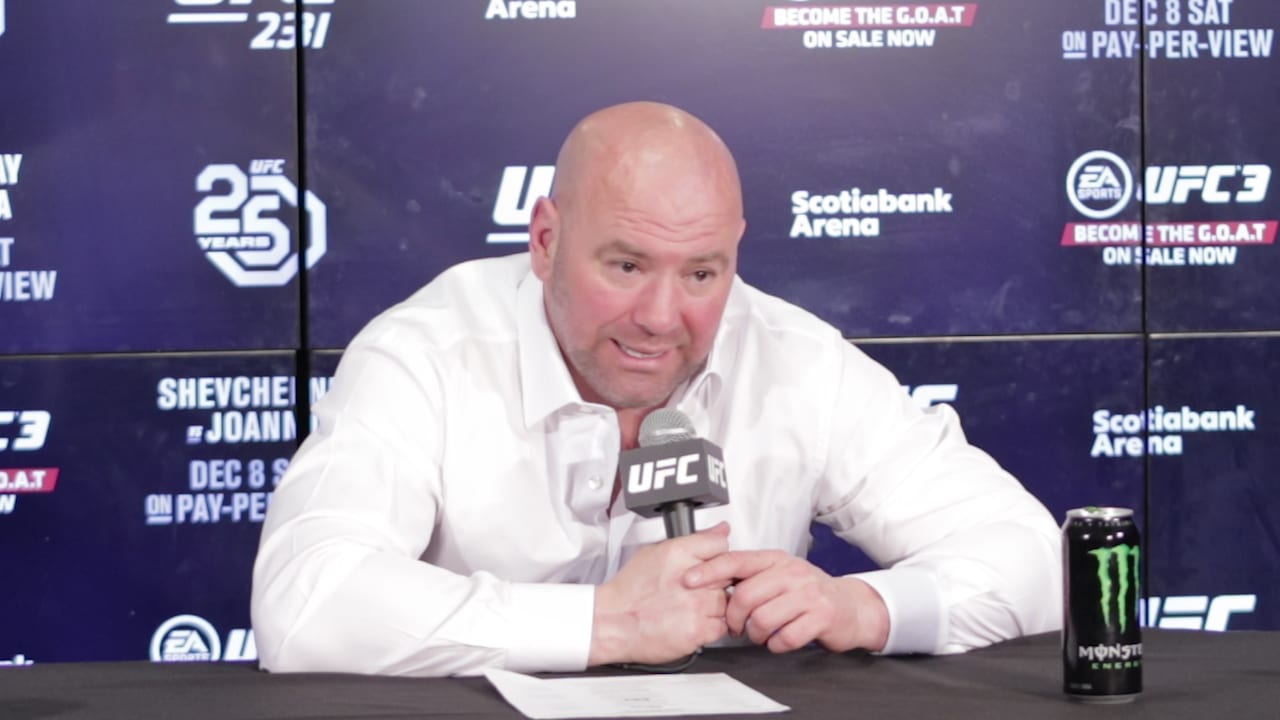 UFC president Dana White isn't hiding how he feels — he wants UFC featherweight champion Max Holloway to move up to lightweight and meet names like Tony Ferguson, Khabib Nurmagomedov and Conor McGregor.
Speaking to the media after the Hawaiian's stunning victory over Brian Ortega, White stated his belief that Holloway had done all he can at 145-pounds, and the time had come for Holloway to take the next step in his career.
"Max is a grown man and we need to talk," White said. "But I'd like to see Max go to '55 now. I think that the guy's 27 going on 28 years old, he's in the prime of his life, never looked better. Continues to improve with every single fight that he's in and I think he's done everything he can do at '45.
"Why keep cutting that weight? I think there's some big things for him at '55. … If Holloway goes to '55, everybody in the top-five is a fun fight for him."
Certainly, based on Holloway's performance, it's hard to see who can challenge him in his own division — particularly considering some of the external circumstances the champion faced heading into Saturday night's main event.
"I think there were a lot of questions coming into this fight," White said. "Obviously, no questions about how good Max Holloway was, but he had a couple of tough times making the weight. We got him tested medically. We knew he was healthy, we knew he was safe, he went into this cut, seemed great through the whole thing, and obviously came in and performed tonight at another level. He looked unbelievable.
"Those were the questions I think that many people had about him tonight. How would he look after the weight cut? And coming back, the layoff, and all that stuff, and wow."
Comments
comments