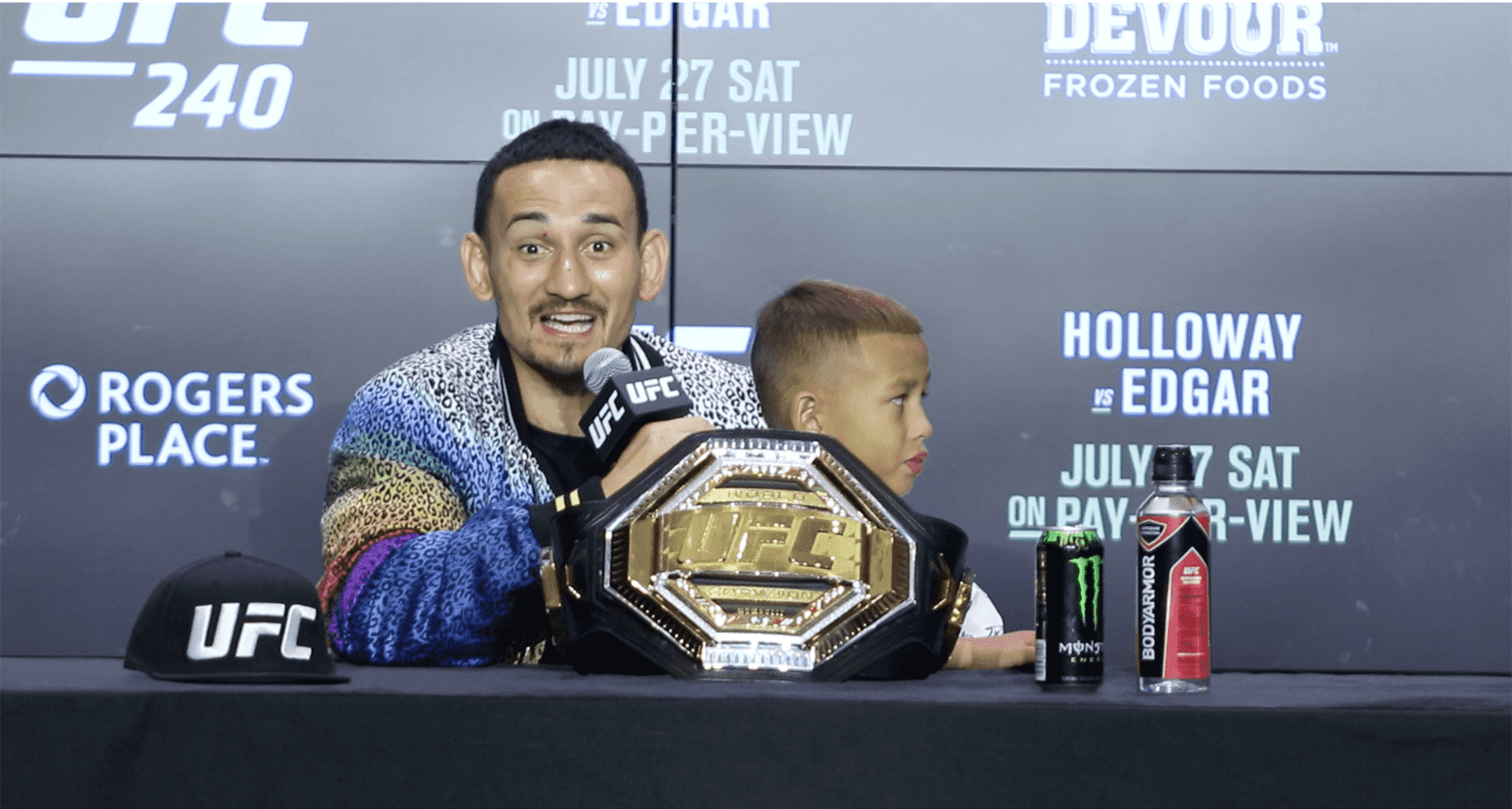 Max Holloway will return to fight in the lightweight division before it's all said and done.
Earlier this year, the UFC featherweight champion went up in weight to fight Dustin Poirier for the interim lightweight title. While Holloway put up a brilliant performance, Poirier won the contest and hurt Holloway more visibly than the 145 pounder had been in his career to date.
After the fight, UFC president Dana White said that, while he expected Holloway to look better at 155 pounds, in actuality the divisional jump was too big for him, and 145 pounds was a better fit.
For Holloway, it's all just talk. He knows exactly what he can get done should he be given the opportunity.
"People are going to say you should have done this or done that or you should fight here or not but we don't really know. You don't really know until you fight," Holloway said, speaking to MMAFighting. "Styles make fights. They were saying I was a big 145'er and then I went to 155 and they said I was a small 155'er. It's very confusing. When I get to my second chance at 155, 170, 185 or heavyweight, whatever it is, the world's going to see. Things happen. We've got everything clicking full power right now, and I just can't wait."
Holloway is expected to meet Alexander Volkanovski at UFC 245 in December for his latest title defending effort. After that, the options are open, and he's definitely not ruling out another journey to 155.
"100 percent [I will return to lightweight]," Holloway said. "There's a future for me in the heavyweight division just watch me. It is what it is. That first fight, it's not how you start the race, it's how you finish.
"I'm contracted as a 145'er with a belt and I didn't want to be holding up people or holding up a division. That's why I came back. If they want me back at 155, who knows? The main event slot is 170. You don't know what happens fight night. I'll fight my fight and if they need someone to hurry up and go out there and fight, "Blessed" is here."
Comments
comments