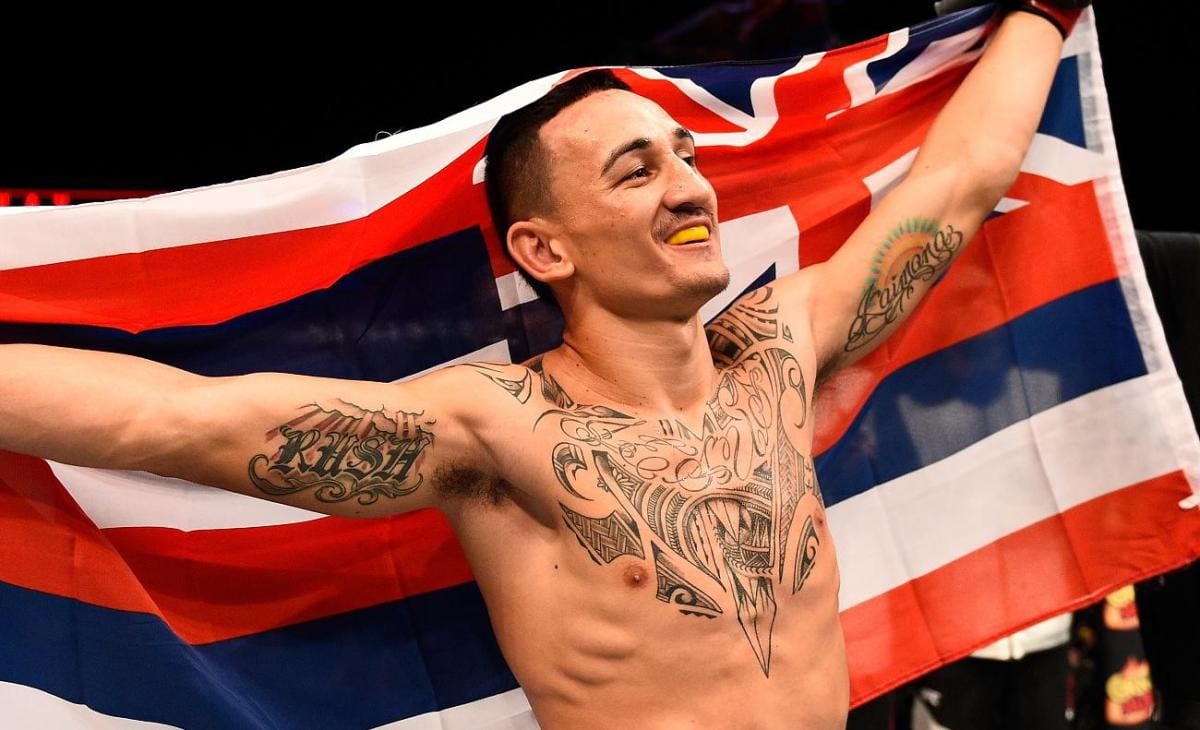 Max Holloway believes his loss to Dustin Poirier earlier this year hasn't halted his future plans at lightweight, nor has it dampened his spirits about what he can achieve in the heavier weightclass.
Holloway, who defends his UFC featherweight championship next Saturday against Frankie Edgar, met Poirier in an interim lightweight title fight, where a size difference became fairly apparent early on in their brilliant five round scrap.
While Holloway had looked like the bigger man throughout fight week, once both were rehydrated after a weight cut, Poirier appeared to have the larger frame which served him well en route to victory.
Despite that loss, Holloway still sees himself moving to lightweight again in the future, and still sees himself being competitive — even against the best of the best in the division.
"The Khabib fight is still there," Holloway said, speaking with Brett Okamoto of ESPN. "I think the Khabib fight is still there. The fans still want the Khabib fight which is very interesting. The Irishman fight, if he ever figures it out, that fight is still there. There's a lot of interesting things to do. 155 is not that far."
First of is Edgar next week, which according to Holloway, was always the plan.
"In April I told you guys that I was going to come back to 145 no matter what happened," Holloway said. "We're now and I want to come back to 145 in the summer and that's the plan. I ain't got nothing but time."
What did Max Holloway really lose from his April defeat to Dustin Poirier? In his mind, not much. "Khabib is still there. The Irishman is still there." pic.twitter.com/6VsRv8AdTv

— Brett Okamoto (@bokamotoESPN) July 10, 2019
–
Comments
comments