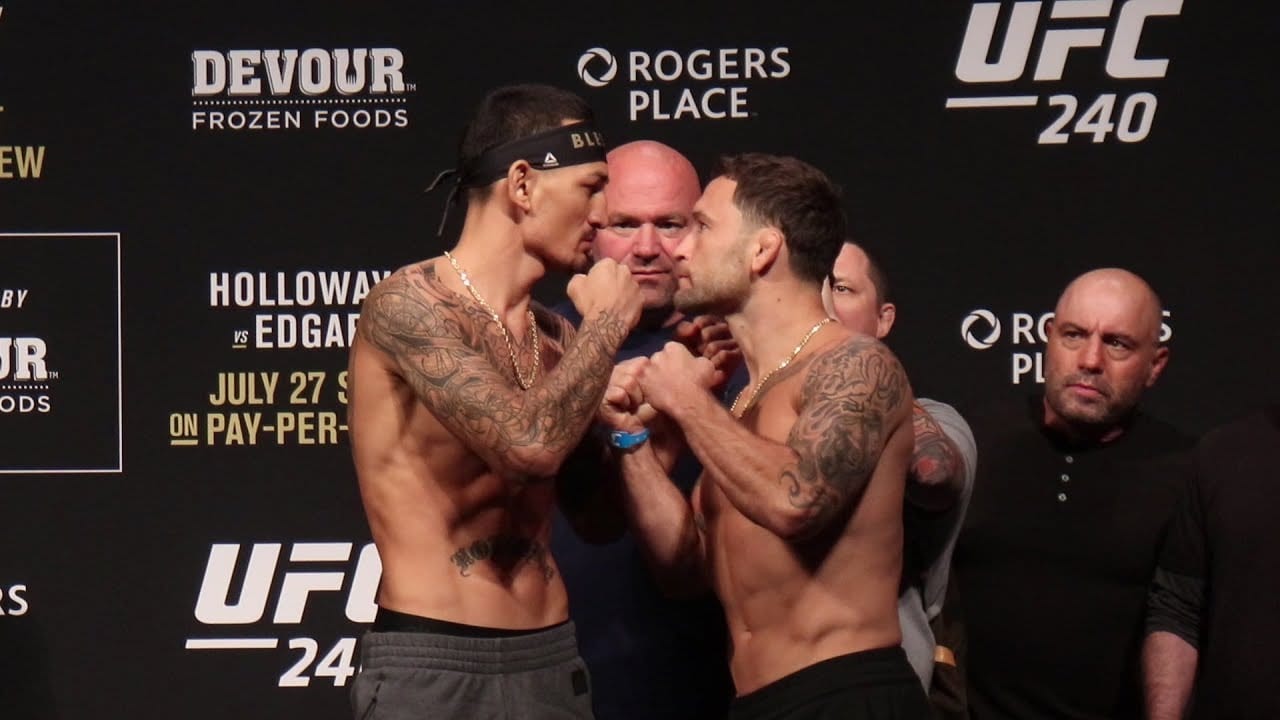 Max Holloway made it clear before and immediately after his fight with Frankie Edgar at UFC 240 that he had nothing but respect for his opponent.
And today, less than 24 hours removed from his unanimous decision win over the future Hall of Famer, Holloway took to his social media to publish a moving tribute to Edgar and his coach Mark Herny., reminding us all that the former lightweight champion was direct inspiration to his own career.
"The GOAT talk always makes me cringe. Legends can coexist," Holloway wrote. "Frankie was gonna win no matter what last night because I am part Frankie. I am who I am as a father and martial artist because of some of the things I've learned from Frankie and coach Mark Henry. Proud to be Hawaiian, proud to be honorary Canadian. But if you know this sport the way us fighters know it, every champ reps a little bit of Jersey whether they like it or not because of these two legends."
Edgar's next move is uncertain, particularly with UFC president Dana White questioning what else he has left to achieve in the sport of mixed martial arts, but the former champion scoffed at the idea he'd walk way, telling Joe Rogan immediately post fight that he'd be back.
Comments
comments