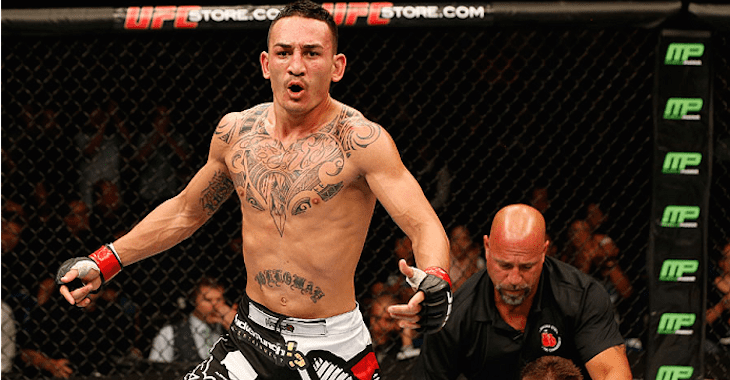 Another event, another cancelled contest. UFC featherweight champion Max Holloway has been ruled out of Saturday night's contest with challenger Brian Ortega after displaying concussion symptoms over the course of fight week.
ESPN first reported the news.
"Max's team and UFC staff noticed Max was not normal since late last week," Holloway's team said in a statement given to MMAFighting. "This became obvious to many watching his interviews and public appearances the past few days. He was showing concussion like symptoms before he even started his weight cut and was rushed to the ER on Monday where they admitted him over night. Initial scans seemed okay and he was released Tuesday afternoon but symptoms still continued.
"Max fought with his team to continue with the fight. He showed some improvement over the next day but was still showing obvious symptoms. After open workouts he crashed and was very hard to wake up, when he did he had flashing vision and slurred speech."
Should Ortega remain on the card, it seems he'll likely fight for an interim featherweight belt.
Holloway's withdrawal marks the 17th main or co-main event change to a UFC bout this year. It's also the fourth International Fight Week in a row where a championship bout has been scrapped.
Comments
comments